Compost
Making Rich Soil
Compost is organic matter that has been decomposed and may be made from single source material or blended for specific application performance. Materials used include: garden debris, kitchen scraps, manure, or yard and lawn waste.
Nutrient rich in composition, compost acts as a natural, healthy, organic fertilizer for your plants. It is typically a soil additive mixed prior to planting to provide nutrients and improve soil structure, but can also be used as a protective mulch layer or top dressed to planted areas.
The Astec Advantage
Peterson knows compost. Not just how to make it, but how to screen it, stack it, and pneumatically deliver it. Starting out with waste materials and a horizontal grinder is the first step towards a great end product. Screen it with our trommel screens for the right size and stack it into stockpiles with our tracked stacking conveyors. Delivery to the customer is the final step from waste material to value-added product. A pneumatic blower truck provides precise customer-friendly delivery.
Recommended Tooling
Grinding Bits
Feedstock for compost, more often than not, has already been through a first grind and regrinding this material is typically smaller in size and free of contaminants. A Standard 6-Pass Carbide Overlay Bit will be sufficient in reducing this regrind material to a final product.
Grates
Grate selection can vary depending on the size of the final product desired. As a general rule, grates with smaller opening (1" or 2" round) are installed in the first two positions as these grates do the majority of the product sizing. Round grates provide a more consistent product when product size is critical. Progressively larger openings (3" or 4" hex) are installed in the following positions and are used as "exhaust" grates allowing product to exit the mill.
Media Gallery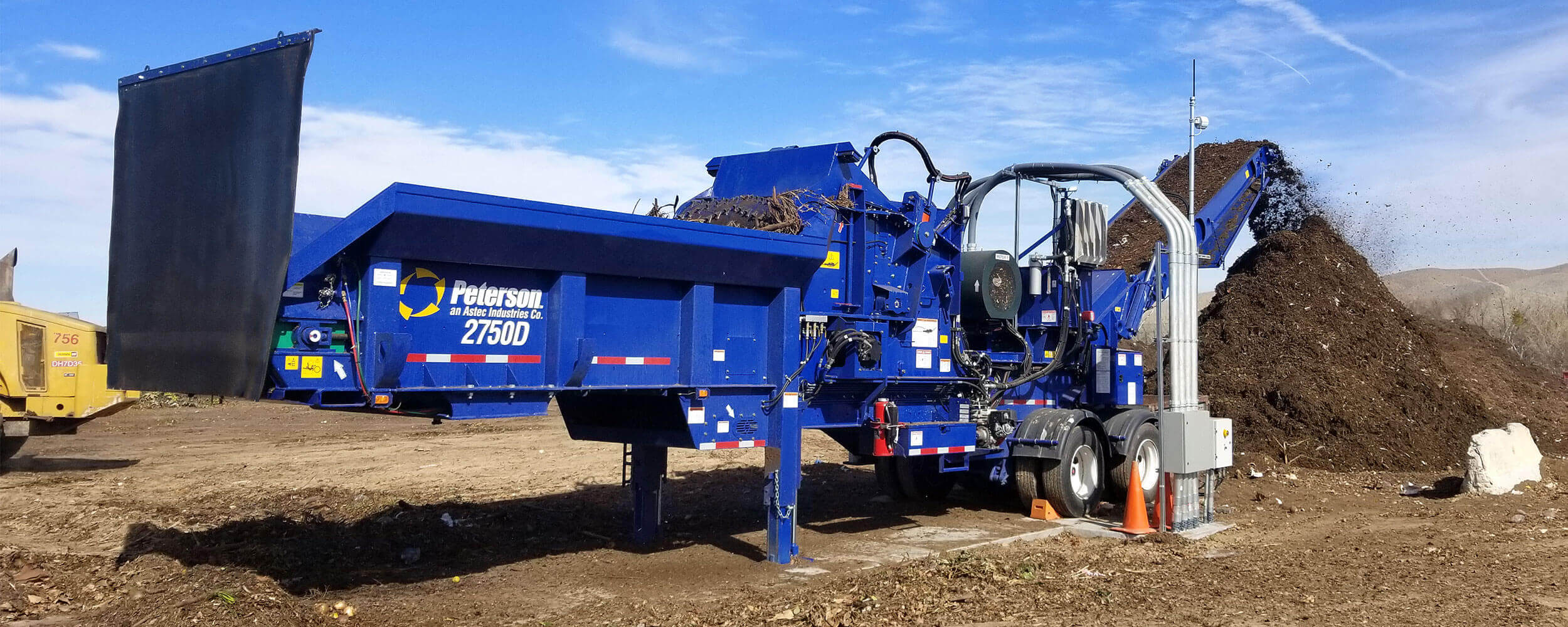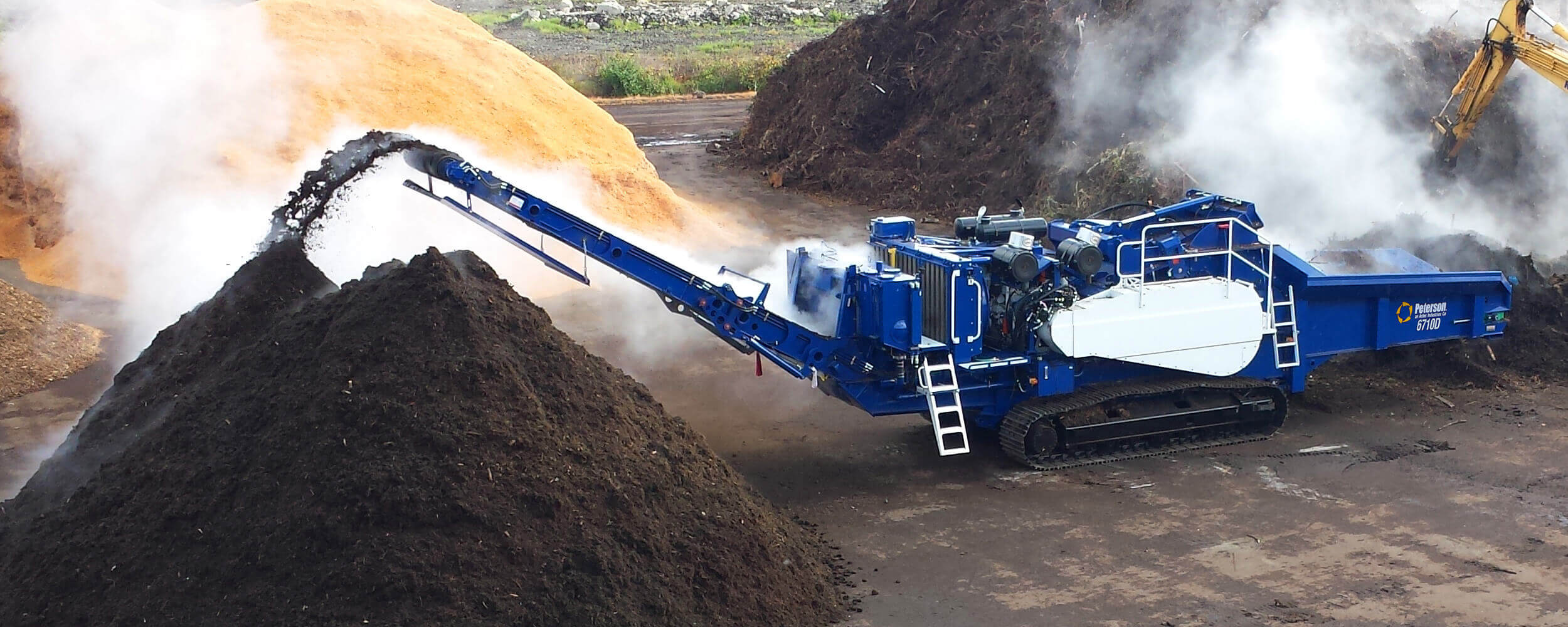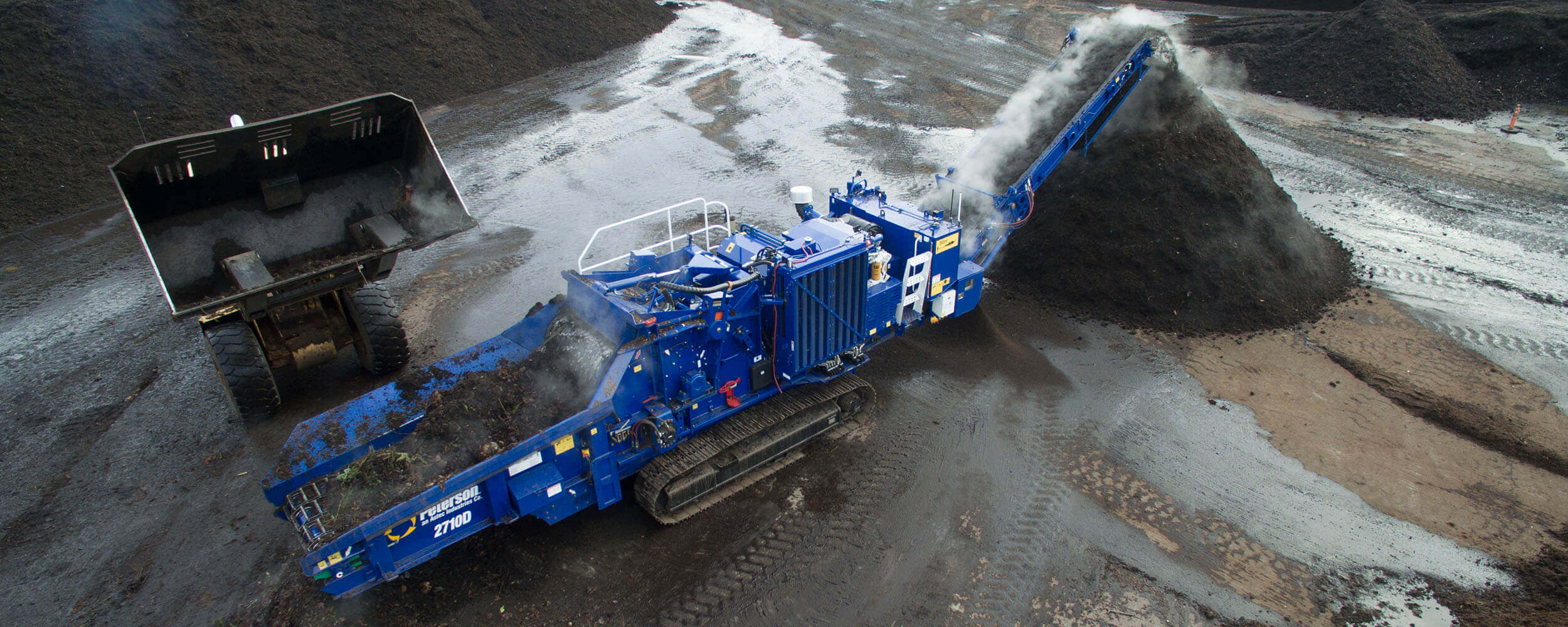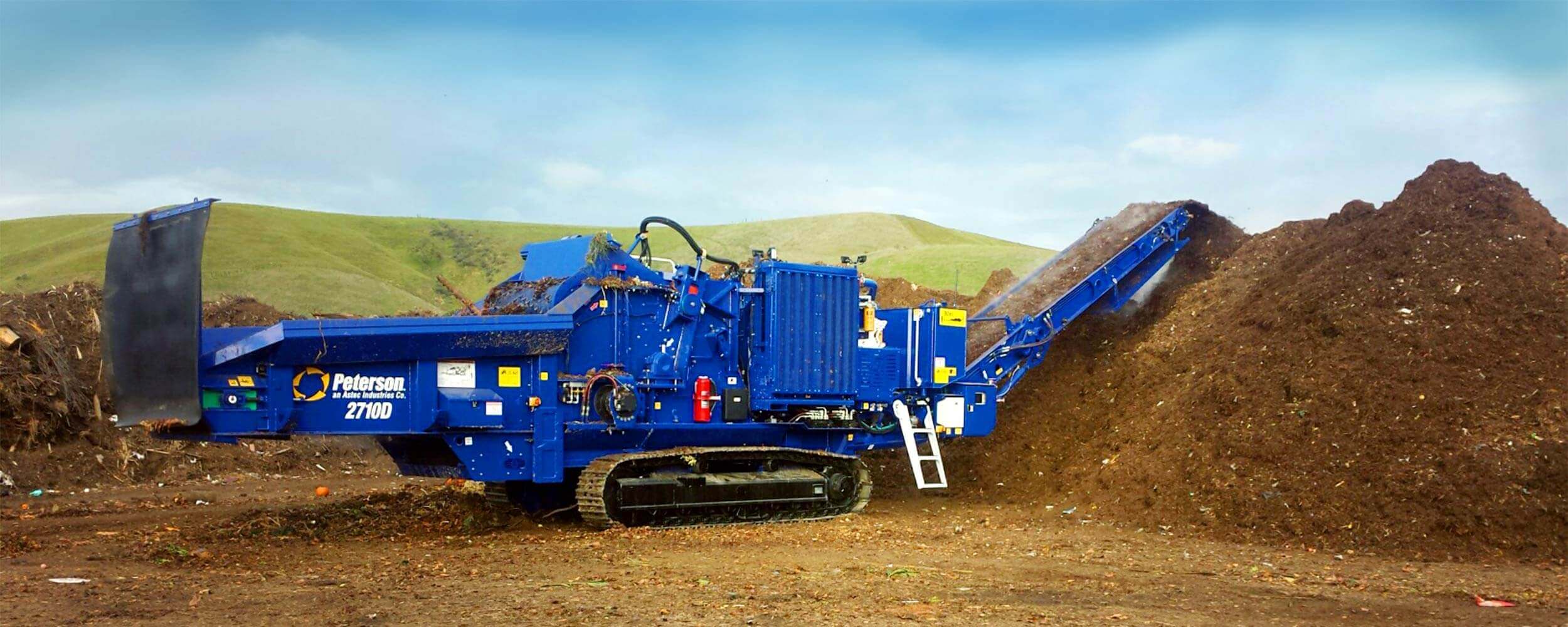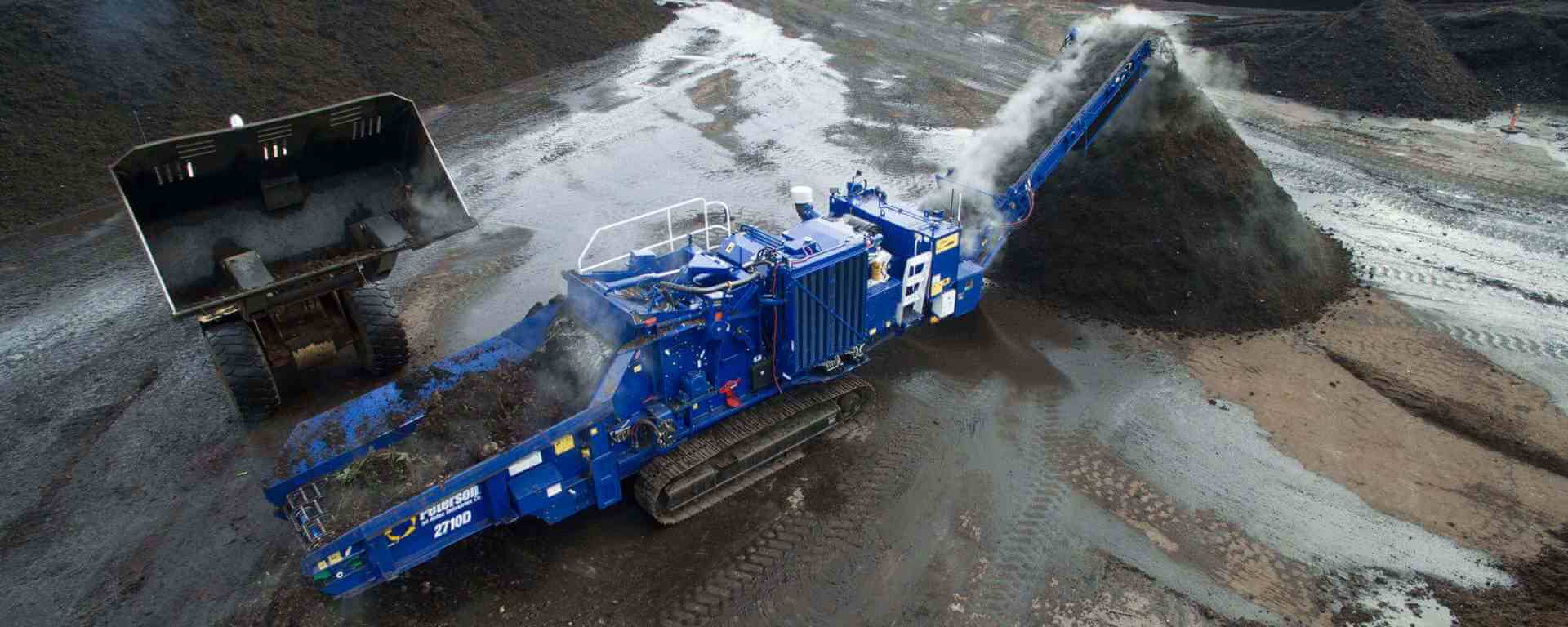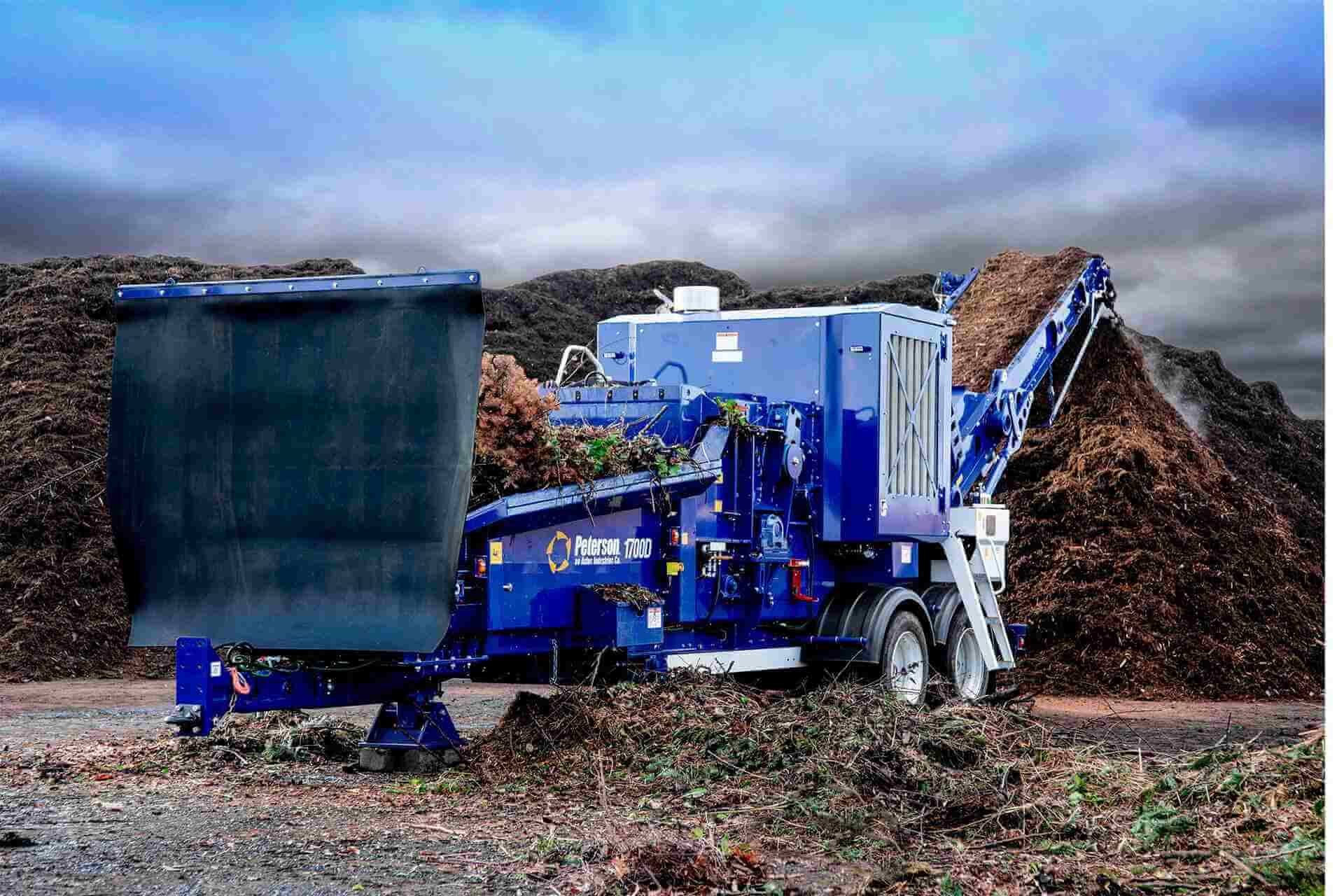 Related Products