Wood Waste Recycling
Waste Wood Recycling
Because of the limited options to reuse building materials or wood recycled from demolition efforts, reduced wood waste can be recycled to make biomass, bedding material, mulch, or compost.
Wood waste is the second largest category of Construction and Demolition (C&D) debris (after concrete), and accounts for 10% of material being added to landfills annually. Recycling wood waste with a Peterson horizontal grinder offers a quick and efficient reduction of this material, turning it into a valuable product.
Feedstock can be scrap wood generated from residential or commercial wood frame construction, pallets, shipping crates and other wood-based containers. Wood waste generated from demolition operations can often times be considered C&D material due to the contamination of other materials which get co-mingled during demolition operations.
Peterson can help your Wood Waste Recycling Needs
Peterson horizontal grinders are ideal for wood waste recycling applications.
Peterson horizontal grinders with the R+ package are an ideal tool for primary reduction of Wood Waste. R+ equipped Peterson horizontal grinders turn the rotor at a slower speed and have heavier duty internal components to handle the tramp metal often found in this application.
Impact Release System that ejects uncrushable material for non-stop grinding
deflector grate and a chain curtain down stream of the chamber to redirect and absorb energy
pinned rotor for quick hammer replacement
heavy duty grates and grate support
optional Crossbelt Magnet hung over the discharge belt to remove and recover metal
Recommended Tooling
Grinding Bits
The Peterson Heavy-Duty 8-Pass Carbide Overlay Bit with rails provides the toughness and durability needed in the wood waste recycling application where irregular feed material is common. Eight passes of carbide protects the forging while the rails securely lock onto the holder minimizing the shock of side load impacts.
Grates
When grinding wood waste material on location or at a waste facility, the goal is to quickly reduce material for efficient, economical transport, or to maximize landfill space through material compaction. A combination of 6" hex grates followed by 8" hex grates will achieve the high production required for this application.
Media Gallery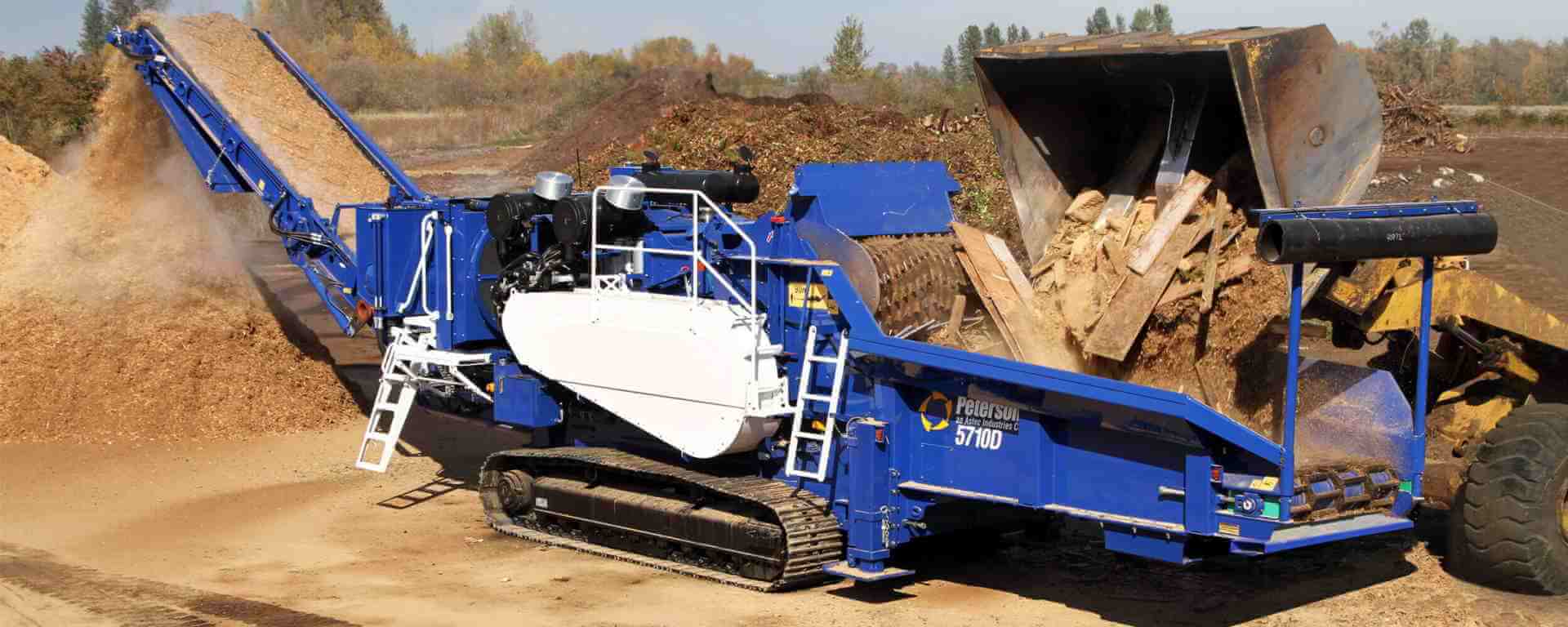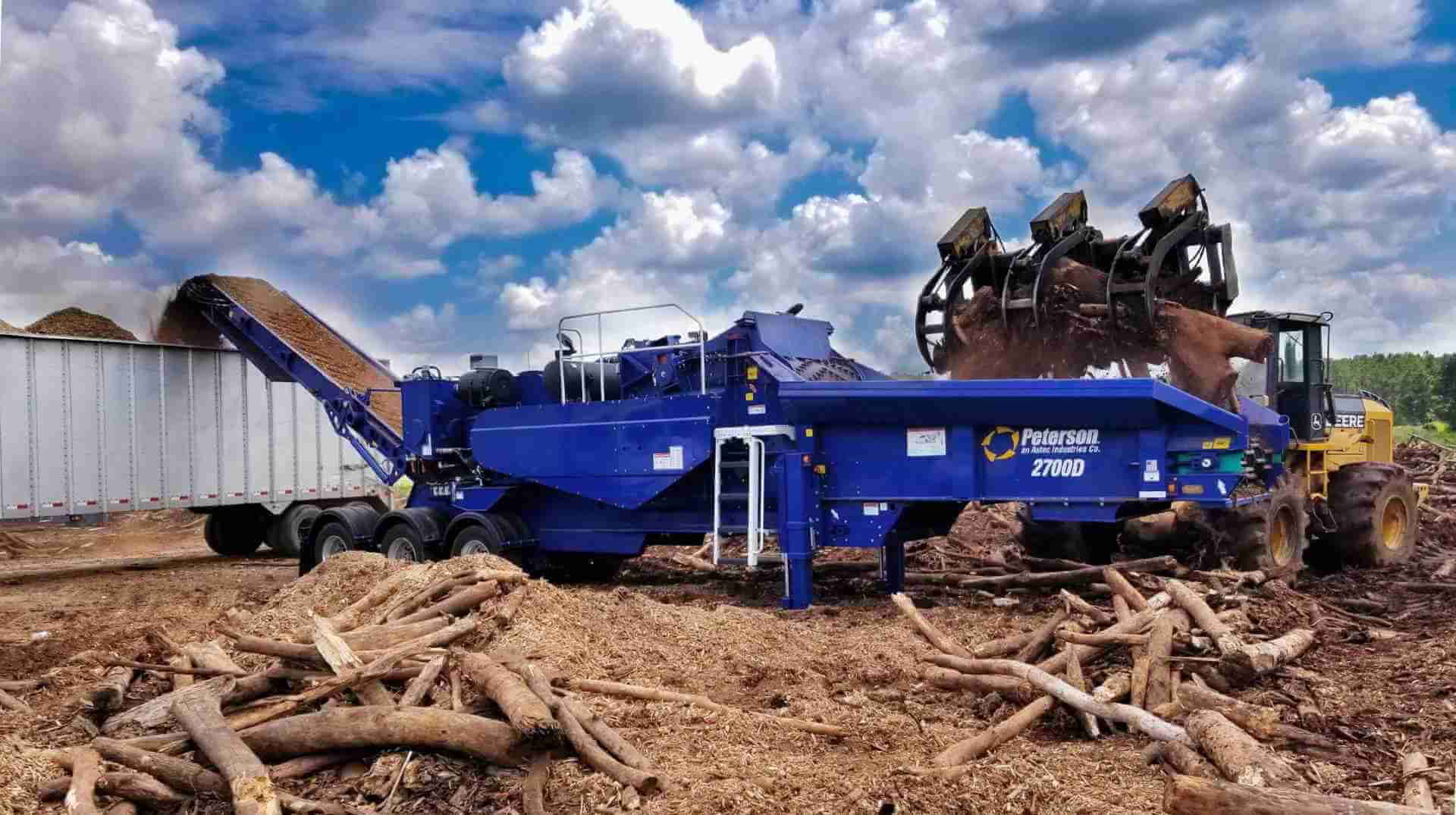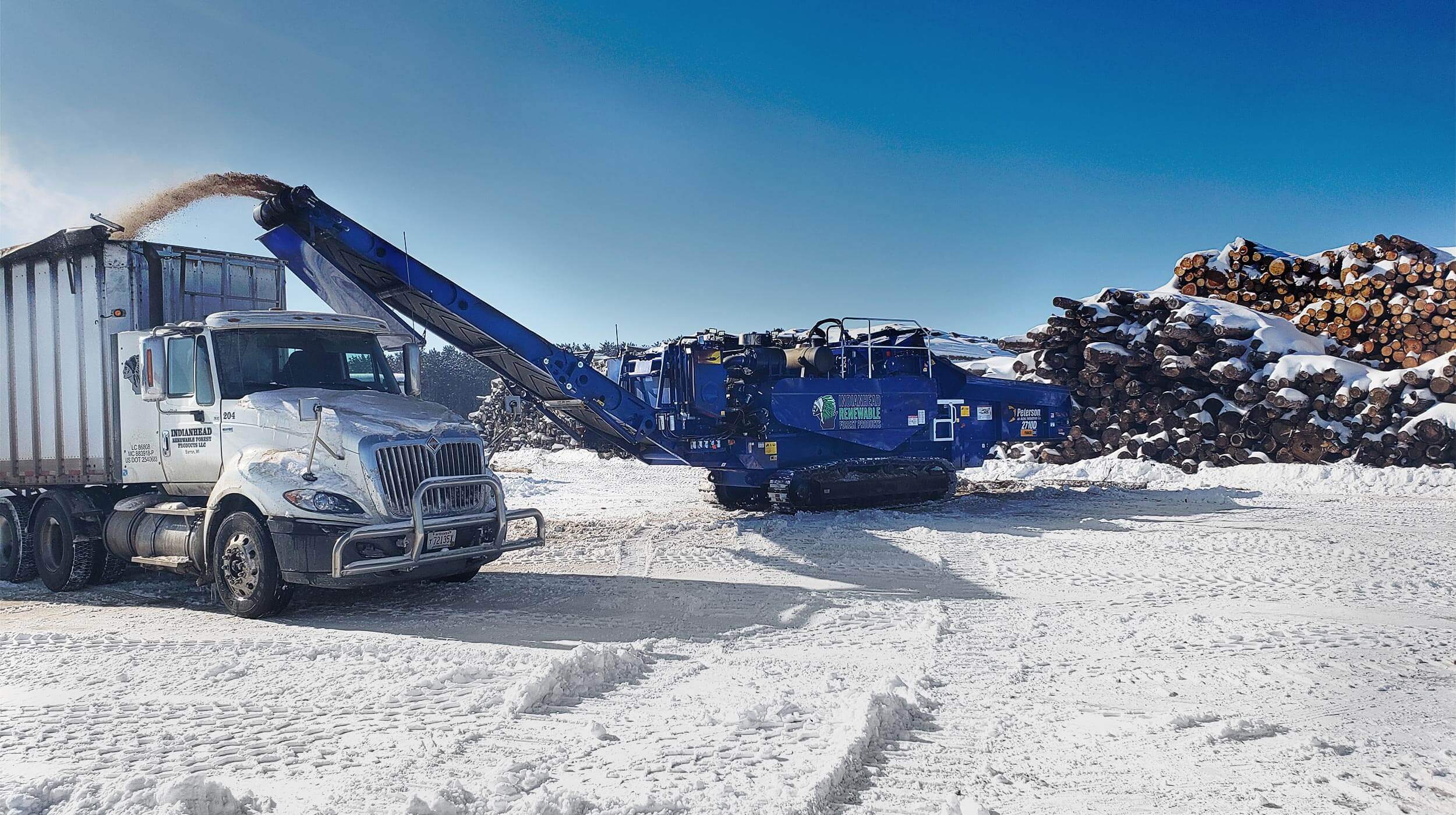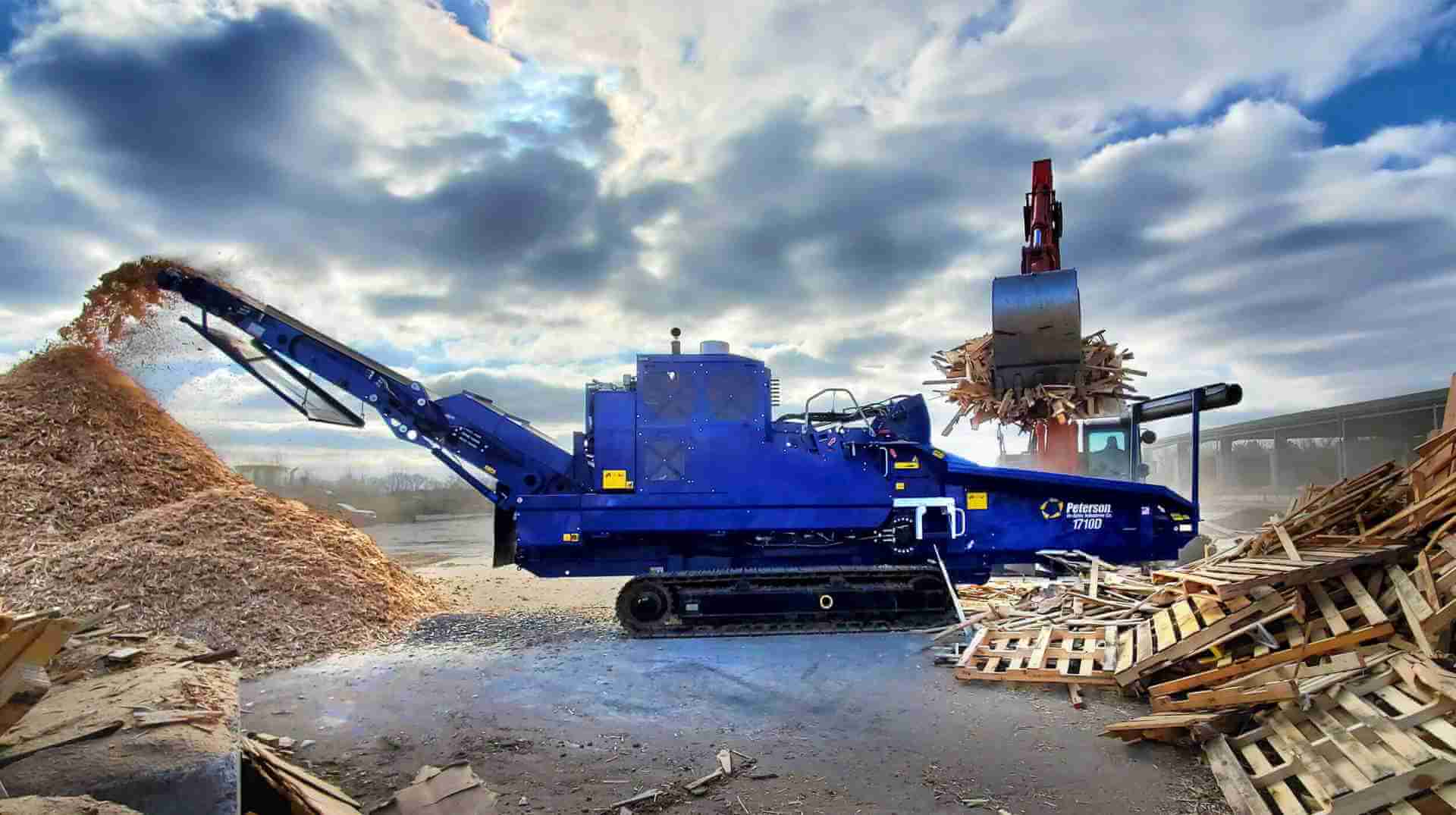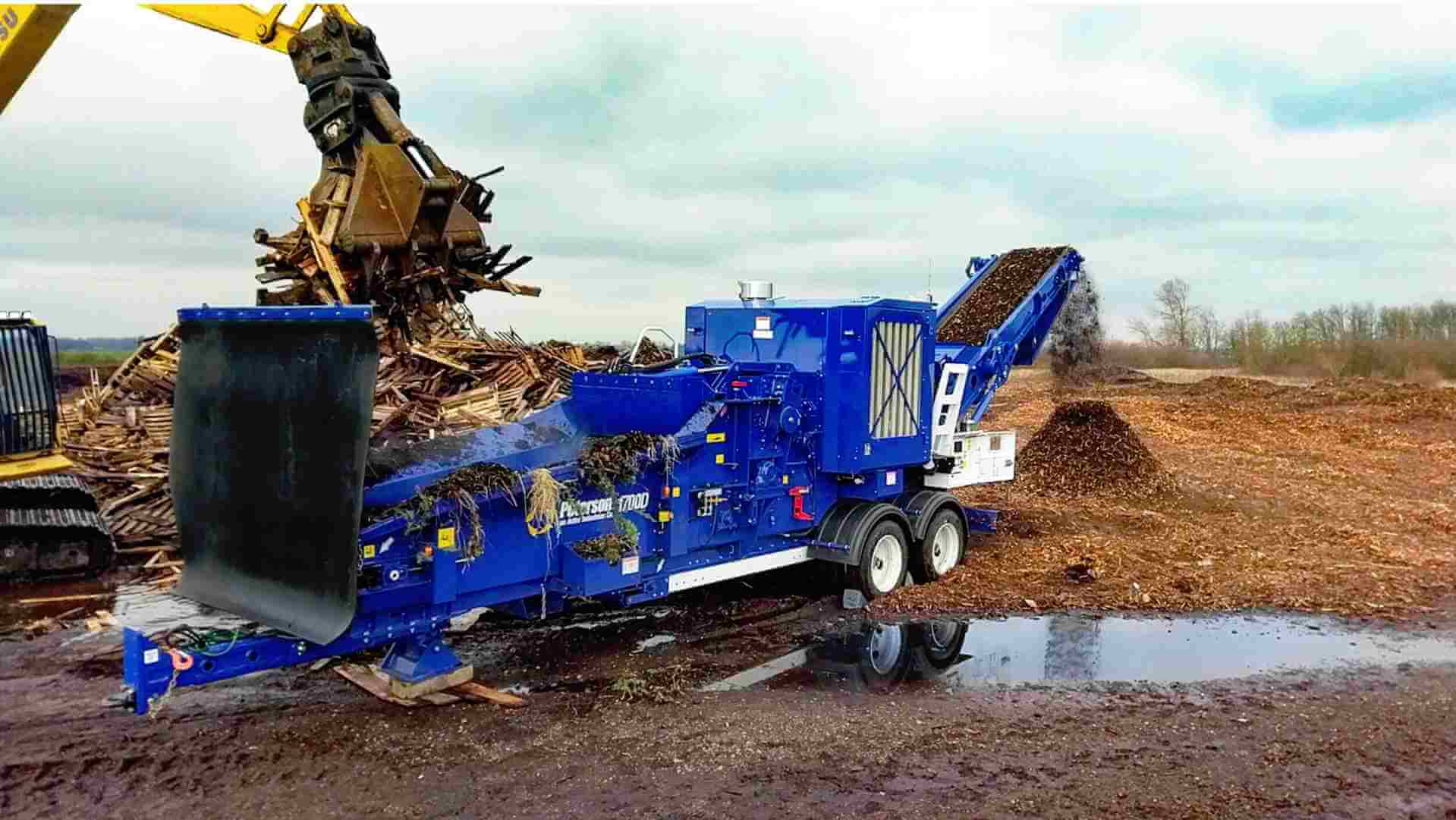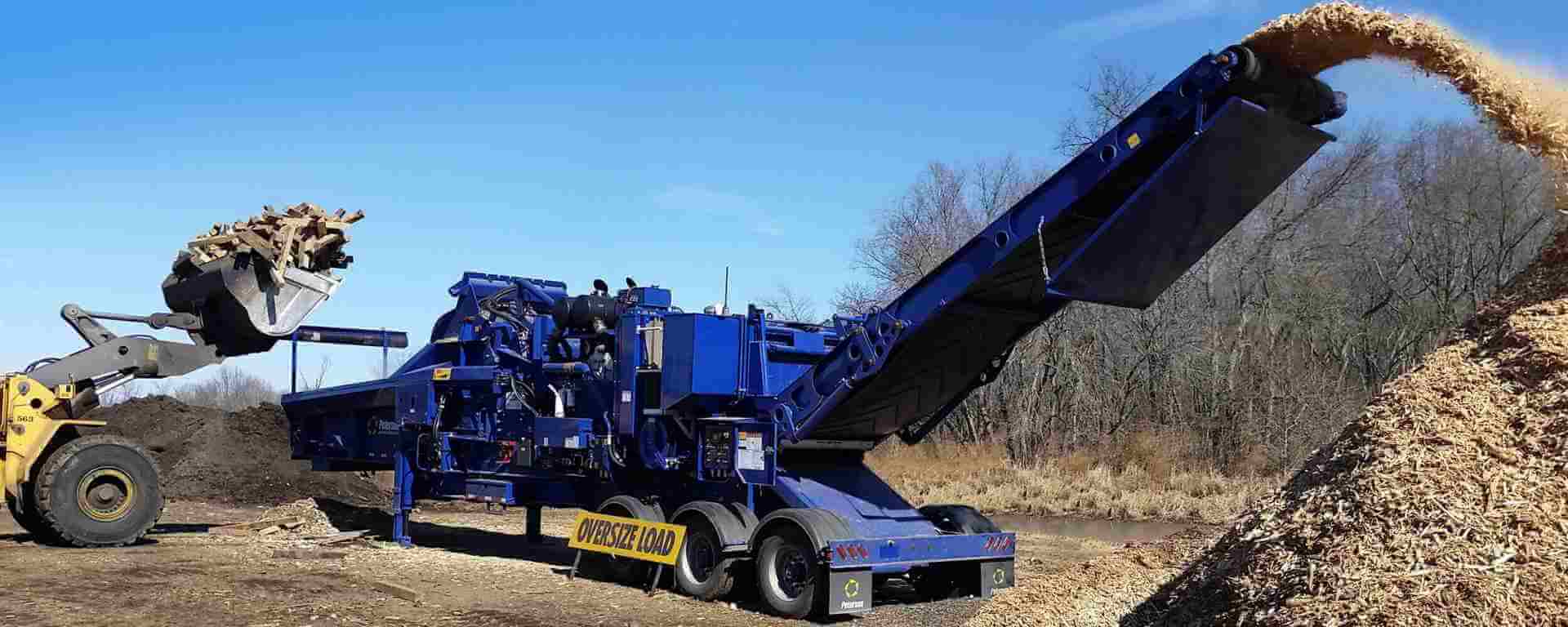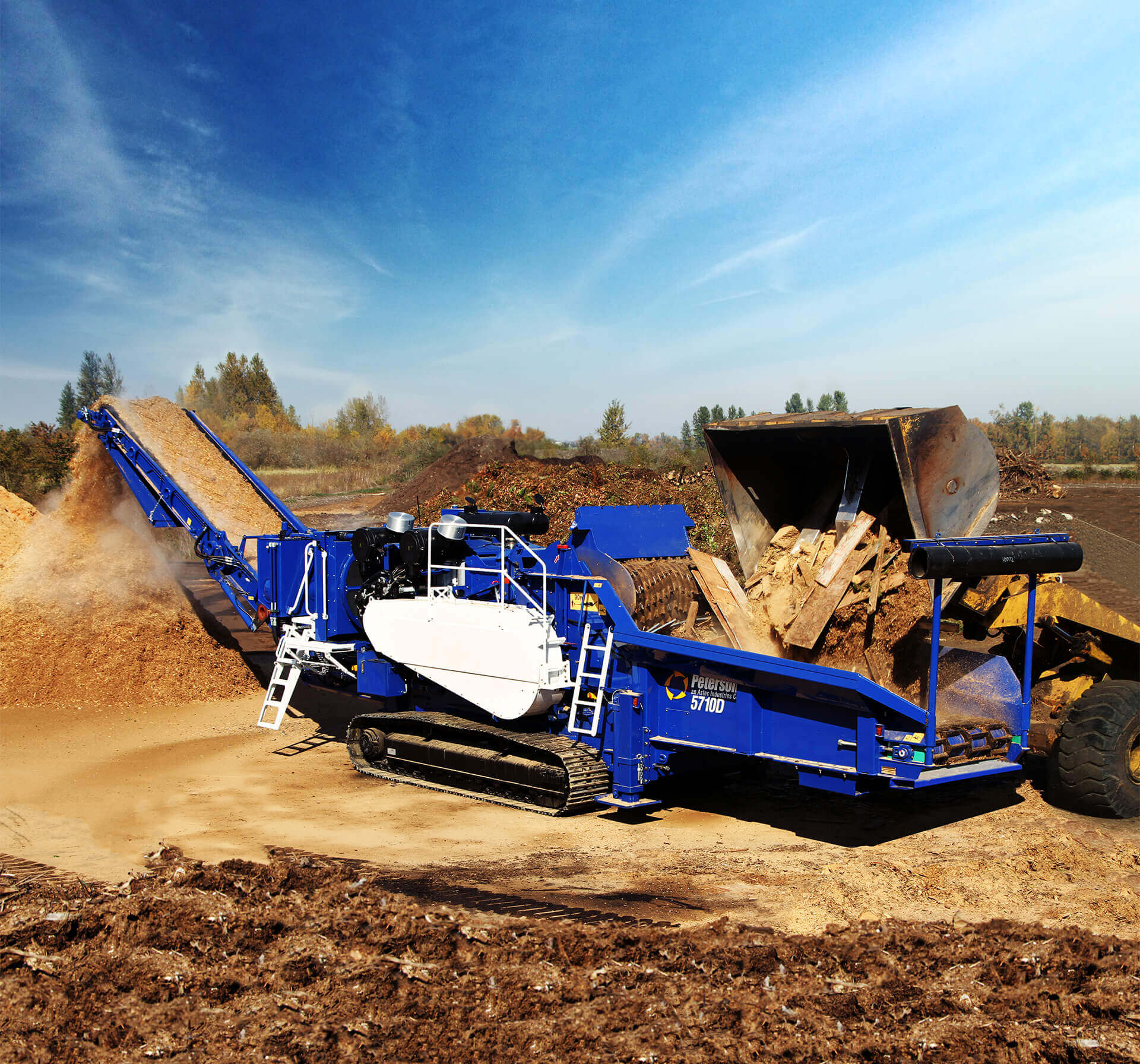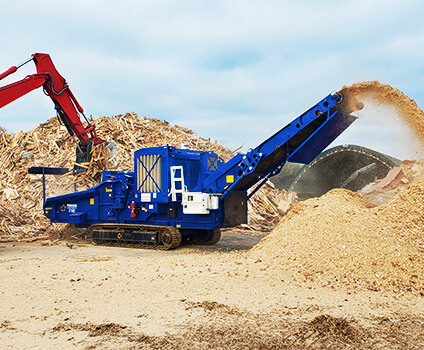 Related Products