Salvage Timber
Salvage What Remains

Salvage logging is the removal of dead or damaged trees from forestlands that have been damaged by wildfire, harsh winds, flood, disease, infestation of insects and other natural causes. This practice focuses on ridding the area of damaged trees to protect the rest of the forest from potential harm and insect infestation. While forestry salvage can be controversial, maintaining sustainable forestry practices can reduce
overall environmental impact.
Salvaged timber can include removing:
hazardous trees near roadways and other infrastructure
private timberlands
short rotation forestry
pulpwood plantations
national forests
Salvage logging varies around the globe and it is best to refer to one's federal, state, or local government when it comes to best practices for removing materials.
Gets The Job Done
Highly mobile and robust, Peterson horizontal grinders and drum chippers are an ideal tool for processing damaged wood from private timberlands, national forests, pulpwood plantations, and hazardous trees near roadways and other infrastructure.
Our machines are available in both tracked and wheeled versions, allowing you to quickly move
between jobs or efficiently cover large tracts of land.
Recommended Tooling
Grinding Bits
The higher cutting profile of Peterson's Sharp Edge and Tiger Tooth bits slice and dice through the toughest stumps and branches that land clearing has to offer. These tools have proven to be highly efficient in conserving fuel and maximizing production and wear life when grinding solid wood.
Grates
When clearing land of stumps and dense forestry material, the faster you can create a pile of ground feedstock the better. A combination of 6" hex grates followed by 8" hex grates will achieve the high production required for this application.
Media Gallery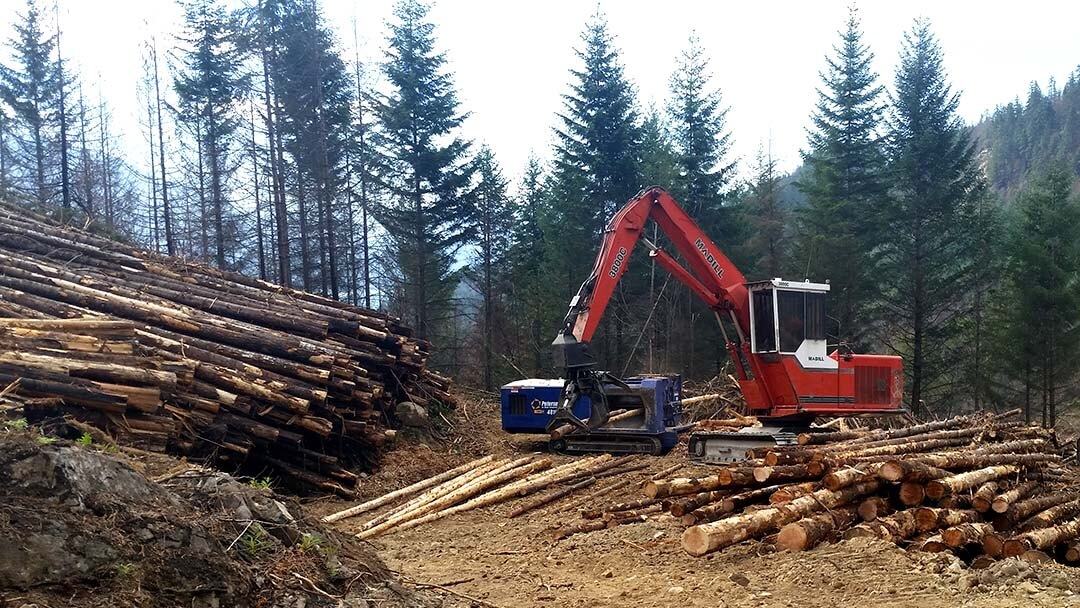 Related Products