Orchard Clearout
Make Room For New Growth
Commercial orchards get cleared on a rotating cycle to remove lower producing or unhealthy deciduous fruit, citrus, and nut trees, or to replace orchards with a more valuable crop. New, higher-producing trees are replanted so the cycle can start again. Almond and walnut orchards are just two of the typical operations utilizing this rotation cycle.
Orchard removal requires whole trees to be pushed over, piled in rows and the whole tree, limbs, and roots processed through a grinder or chipper. Chips may be sold for biomass, while ground mulch can be cultivated using standard equipment back into the soil. Putting the wood matter back into the soil can increase soil health and nutrients, and does not pollute like burning does.
Uses for ground or chipped orchard trees include:

Biomass: An energy source derived from renewable and sustainable organic materials to create electricity or other forms of power.
Used on site: The processed material can be used for temporary roads and pads, erosion control, walking paths, or simply spread back on the site
Mulch: A protective layer of material applied to the surface soil, and may be used for a variety of applications.
Mobile & Robust
Highly mobile and robust, Peterson horizontal grinders and drum chippers are an ideal tool for land clearing operations needing to clear commercial orchards for plantation rotation.
Our machines are available in both tracked and wheeled versions, allowing you to quickly move between jobs or efficiently cover large tracts of land.
Recommended Tooling
Grinding Bits
The higher cutting profile of Peterson's Sharp Edge and Tiger Tooth bits slice and dice through the toughest stumps and branches that land clearing has to offer. These tools have proven to be highly efficient in conserving fuel and maximizing production and wear life when grinding solid wood.
Grates
When clearing land of stumps and dense forestry material, the faster you can create a pile of ground feedstock the better. A combination of 6" hex grates followed by 8" hex grates will achieve the high production required for this application.
Media Gallery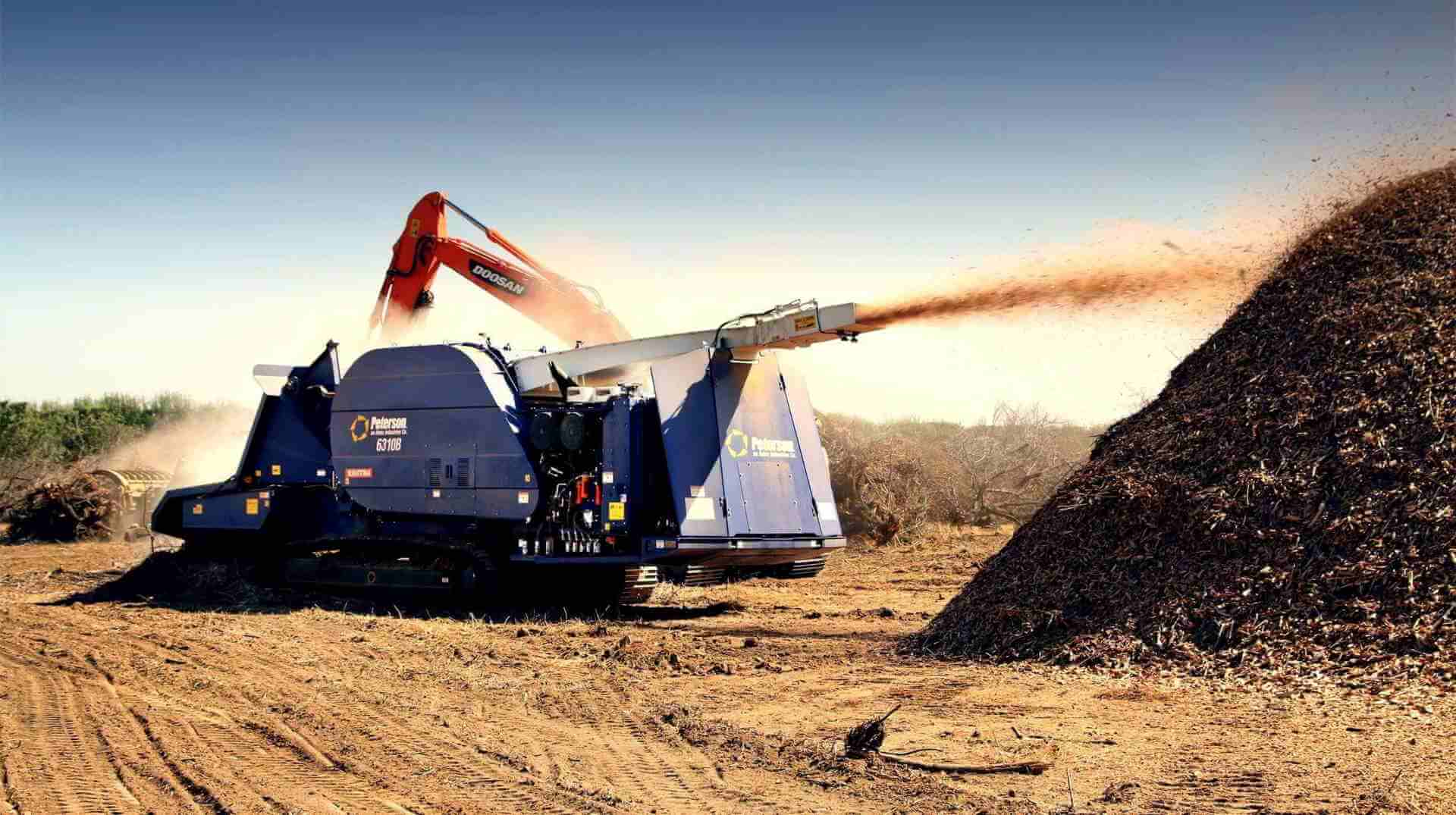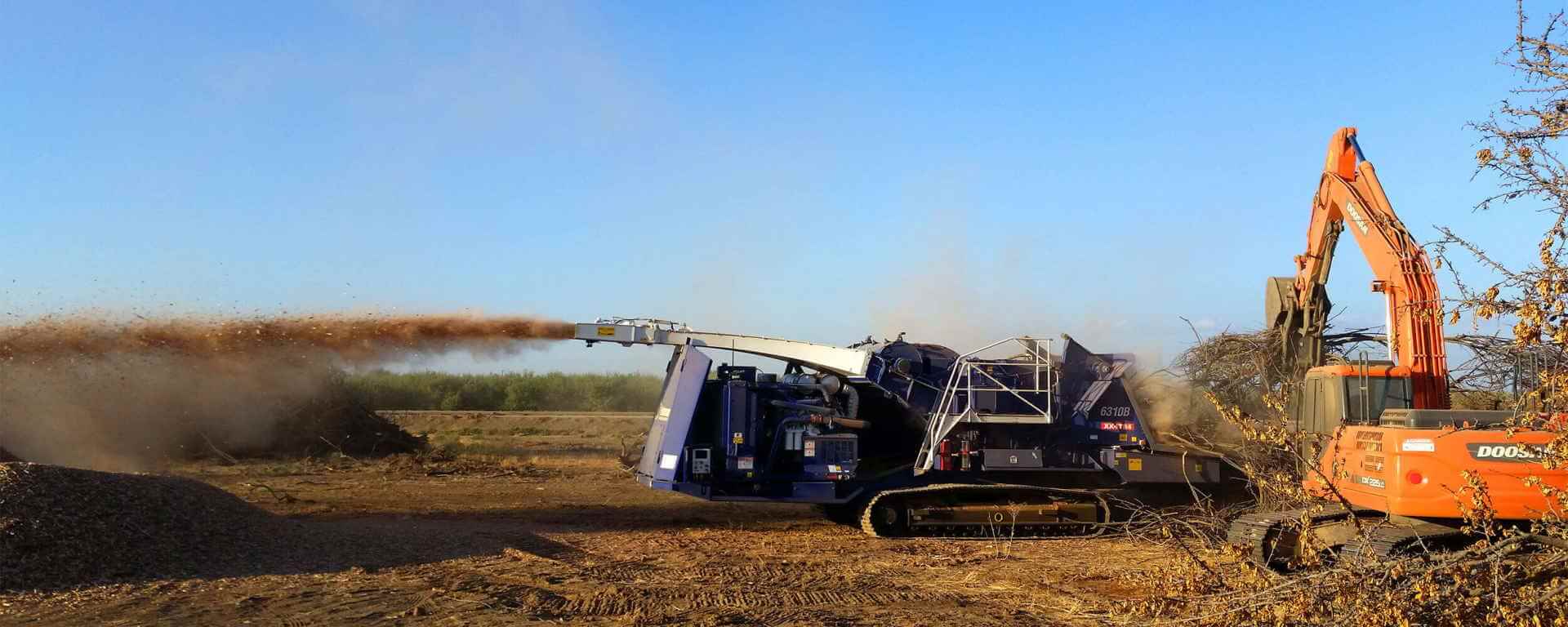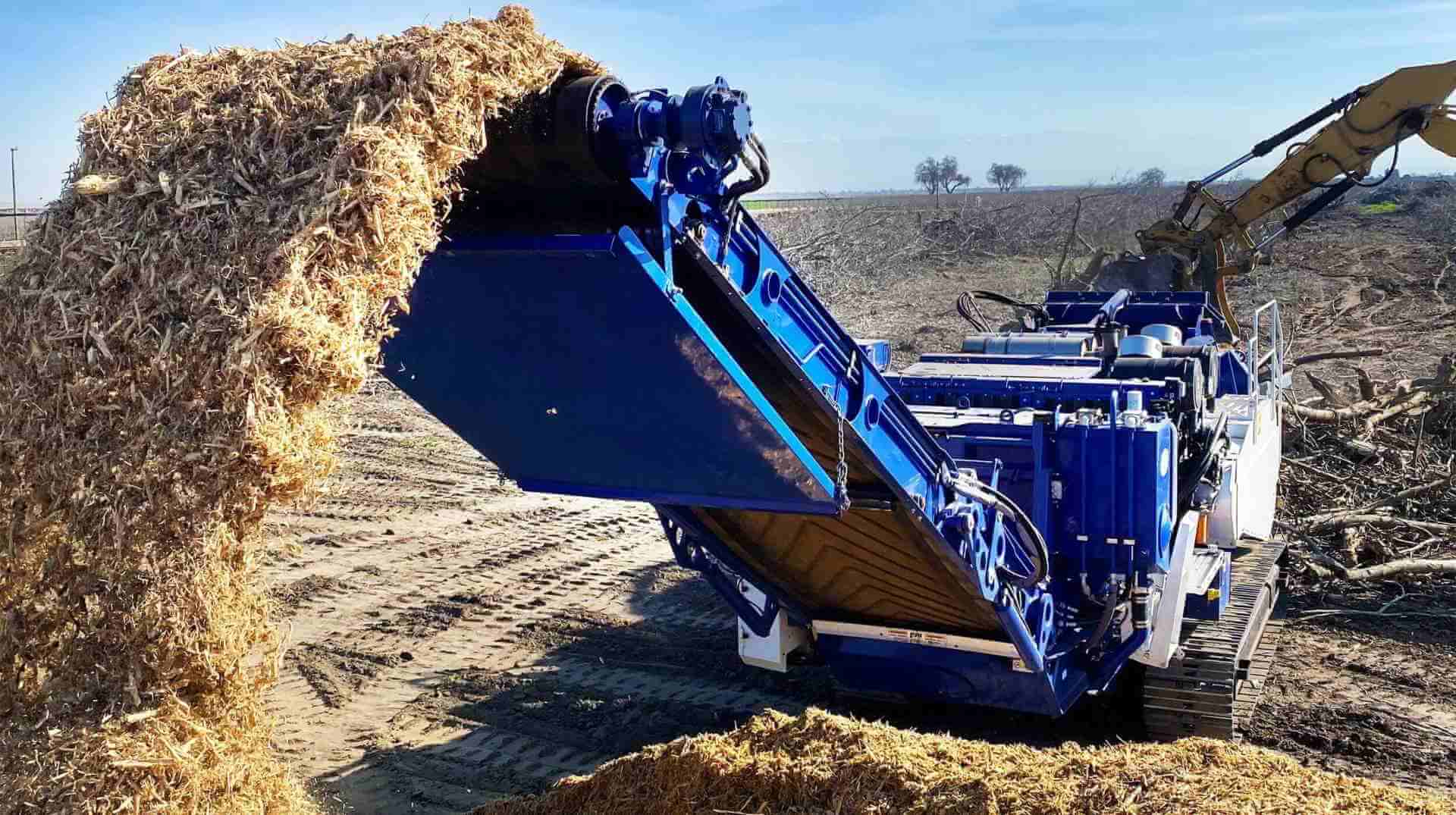 Related Products