Land Clearing
Need To Clear Land?
Land clearing generally consists of trees, limbs and roots cleared from forested or partially forested land that will be used for a new purpose including farming, commercial development, or right-of-ways. Most land clearing is near urban areas. On larger areas with access, trees may be logged for lumber or pulp chips that provide a higher value than recycling. Uses for land clearing material:
Biomass: An energy source derived from renewable and sustainable organic materials to create electricity or other forms of power.
Used on site: The processed material can be used for temporary roads and pads, erosion control, walking paths, or simply spread back on the site
Mulch: A protective layer of material applied to the surface soil, and may be used for a variety of applications.
Organic bio-filters: Tree stumps that are cleaned of dirt and rock make excellent organic bio-filters for compost facilities, waste water treatment plants, animal barns that are vented and more. Tree stumps should be split to facilitate dirt and rock removal and allow the stumps to be processed with a smaller grinder and at a lower cost.
Animal bedding: This material is generally free of contaminants and makes good animal bedding. It should be processed via a course grind and then a finish grind to achieve the material spec desired.
Have Grinder (Or Chipper) Will Travel
Highly mobile and robust, Peterson horizontal grinders and drum chippers are an ideal tool for land clearing operations needing to clear right-of-ways for pipelines, power lines, or other commercial developments.
Our machines are available in both tracked and wheeled versions, allowing you to quickly move between jobs or efficiently cover large tracts of land.
Peterson offers machines with increased ground clearance (aka "Highwalker") to allow land clearing on rough terrain. With increased tractive effort, these machines can handle the steepest hills and most daunting jobs.
Recommended Tooling
Grinding Bits
The higher cutting profile of Peterson's Sharp Edge and Tiger Tooth bits slice and dice through the toughest stumps and branches that land clearing has to offer. These tools have proven to be highly efficient in conserving fuel and maximizing production and wear life when grinding solid wood.
Grates
When clearing land of stumps and dense forestry material, the faster you can create a pile of ground feedstock the better. A combination of 6" hex grates followed by 8" hex grates will achieve the high production required for this application.
Media Gallery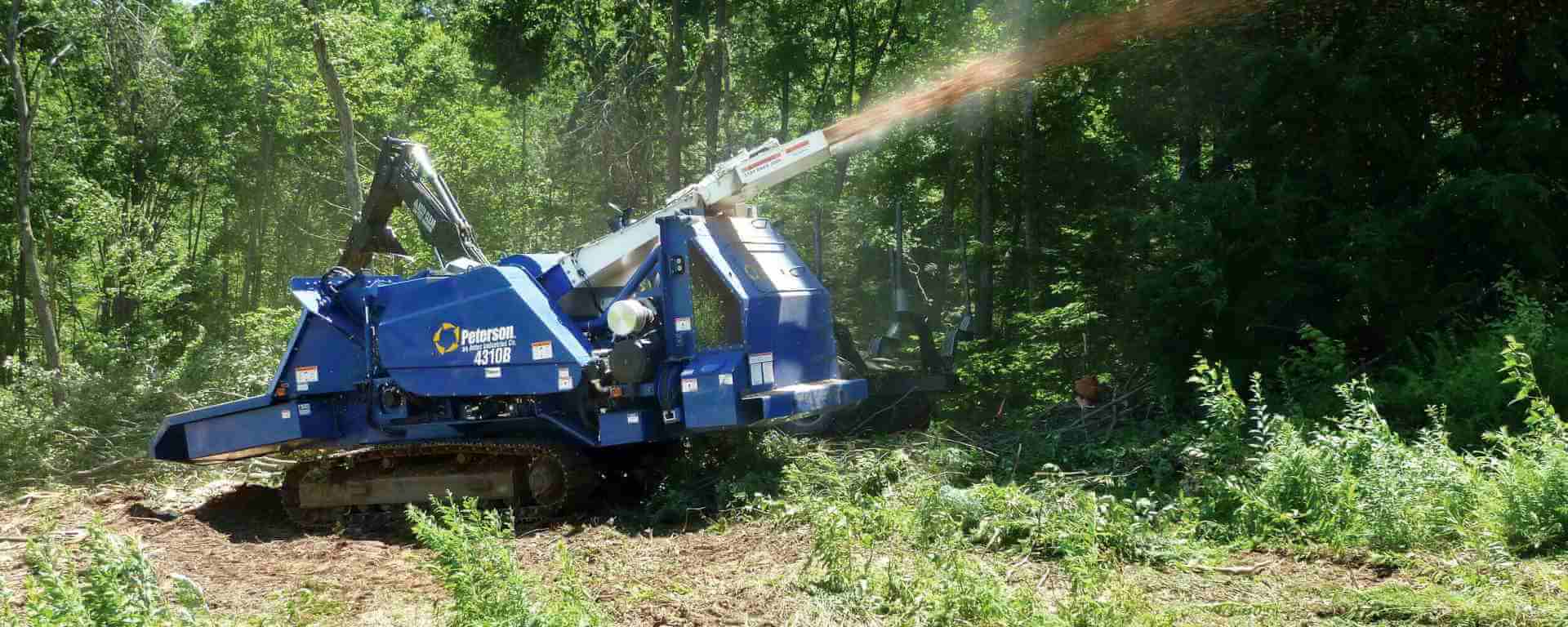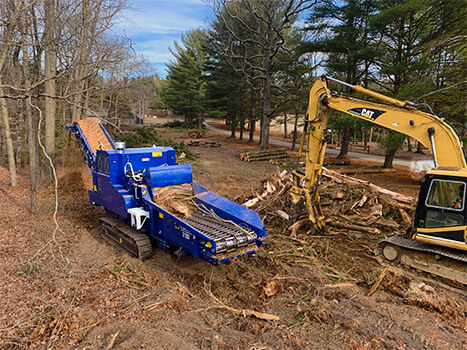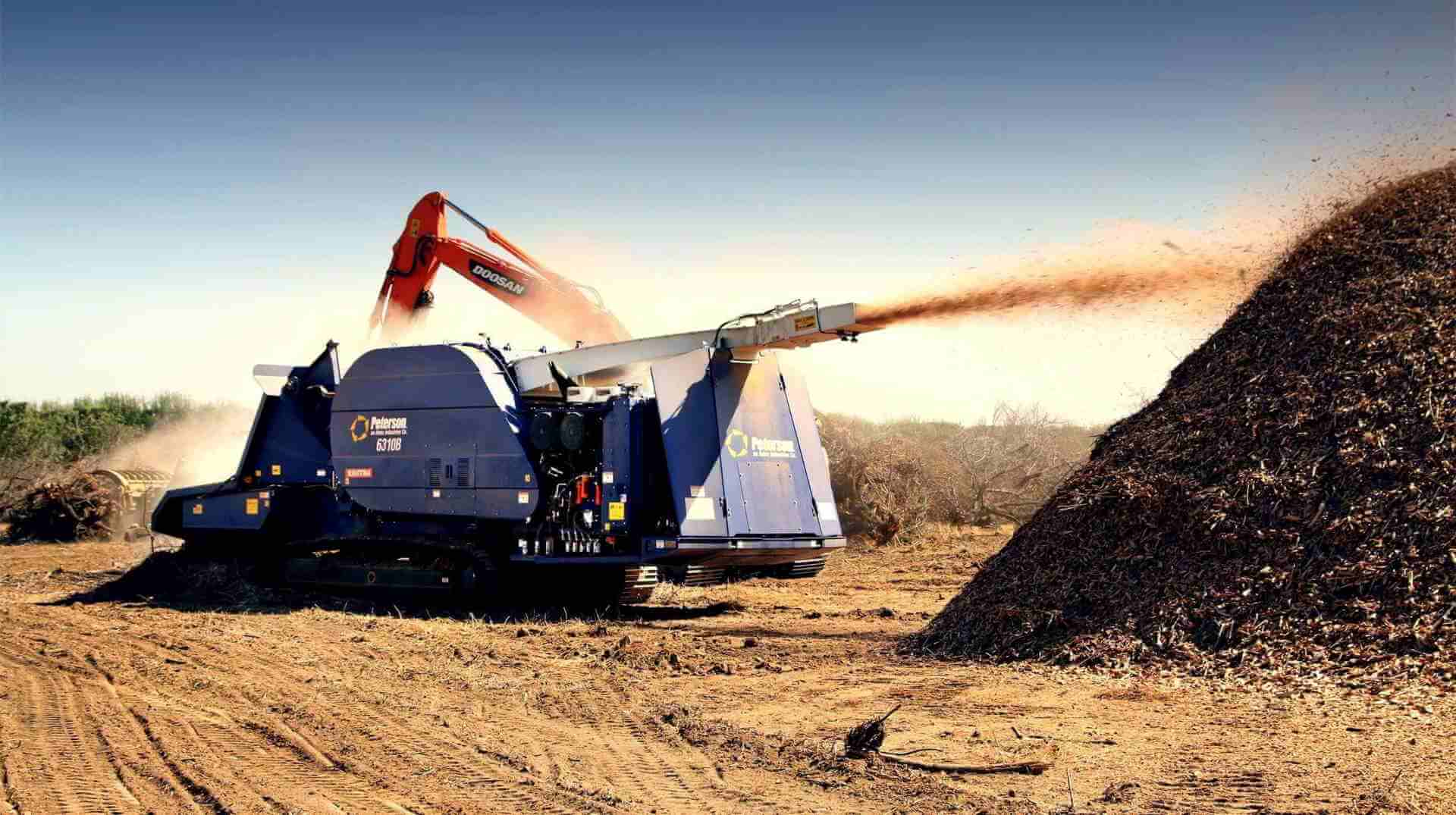 Related Products