Asphalt Construction Heater School - 2023


November Session Added!

Thank you to everyone that has signed up for the Astec training course. Because of high demand for the course, we have decided to add another session in November. Use the form at the bottom of this page to register.

Welcome 2023 Attendees!
Thank you for your interest in Astec's 2023 Asphalt Construction Heater Training course! We look forward to the opportunity to address your training needs.
We succeed by helping you succeed.
Astec is offering a 2-day educational course on Asphalt Construction Heaters and Heating Systems at our facility in Chattanooga, TN. This course brings you together with experienced instructors to explore the best practices and techniques for safely operating heating systems at your plant.
Our goal is to provide the most valuable experience for all attendees. During the training sessions of training, instructors and attendees together will cover topics including:
Heater Preventative Maintenance

Safety Controls Testing Procedures

Thermal Fluid Application and Filtration

Reading Electrical Schematics

Gas and Oil Burner Operation

Power Flame Burner Basics and Maintenance

Fireye Flame Monitor Error Messages and Troubleshooting

Heatec Manufacturing Tour

Hands On Training Classes:
Heater Tuning Procedures
Damper Control Adjustments
Electrical Troubleshooting
Fluid Flow Basics
Honeywell Modulating Damper Motor
Modulation Controller Configuration
Fireye YB110 Monitor
Fuel Gun Maintenance
Combustion Analysis Basics
SIHI Pump Rebuilding
Basic Electrical and Relay Wiring
Preheater Controls
Asphalt Storage Tanks Best Practices and Maintenance
Level Indication Systems including Seimens Pressure Transmitter and Vega Radars
Dining and Entertainment
We are going to make sure you stay fed and entertained throughout the entire school. Each morning you will have a hot breakfast at the hotel and provide transportation to Astec's training center. Lunches will be provided each day. Snacks and drinks will be provided during class breaks. We will have dinners scheduled for both evenings.

Registration Is Now Open

Construction Heater Service School is being held at Astec-Wilson
5200 Wilson Rd
Chattanooga, TN 37410
423.821.5200

TRAINING DATES
October 3 - 4, 2023 (Sold Out)
November 7-8, 2023
Cost per attendee is $1550

Contact Email:
[email protected]

Space is limited. Seats are first come, first serve.
Transportation will be provided between the hotel and Astec training facility.

HOTEL BLOCK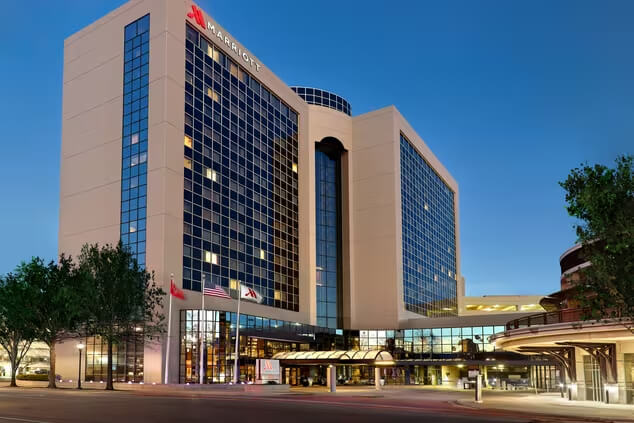 We have negotiated a special rate for our attendees at the Chattanooga Marriott Downtown for $135 per night. Book your stay with the discounted rate using the following links for the corresponding dates of the session you have signed up for:
Oct. 3-4, 2023 Session - Chattanooga Marriott Downtown
Nov. 7-8, 2023 Session - Chattanooga Marriott Downtown