Visitor Safety Awareness
All Visitors Are Required To Be Escorted By An Astec Employee
Below are the visitor PPE requirements and safety awareness of the manufacturing processes.
Hard hats are not required in the facility, but are required by MSHA at a quarry or mine.
Safety glasses with side shields are required in the manufacturing area and the yard. AMS will provide if needed.
Hearing protection required in the pre-fabrication / welding areas and also any high noise operation in assembly / paint. AMS will provide if needed.
Yellow safety vests are required for visitor identification. AMS will provide if needed.
Legs protected with long pants, spark and weld arc hazards.
Foot protection, sturdy closed toe shoes required in the walking zones. Safety toe shoes required in the work zones.
---
Walkways – must stay with your escort.
Yellow safe walkway – watch for fork truck traffic.
Safe walk zones in the manufacturing area are the center of the area shared with the material handling traffic.
Walking in the yard – watch for truck traffic and equipment in operation.
Stay visible to all drivers.

---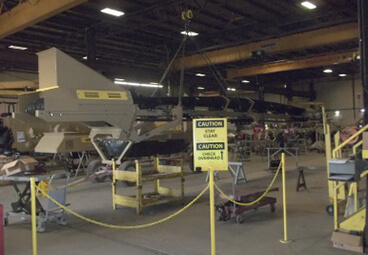 Overhead crane operation
Fork truck traffic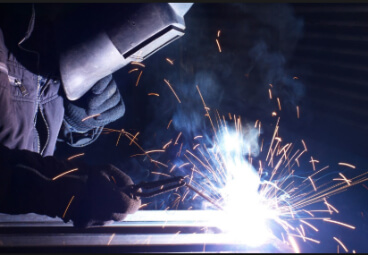 Welding arc / grinding sparks