Doing Good for Children in Chile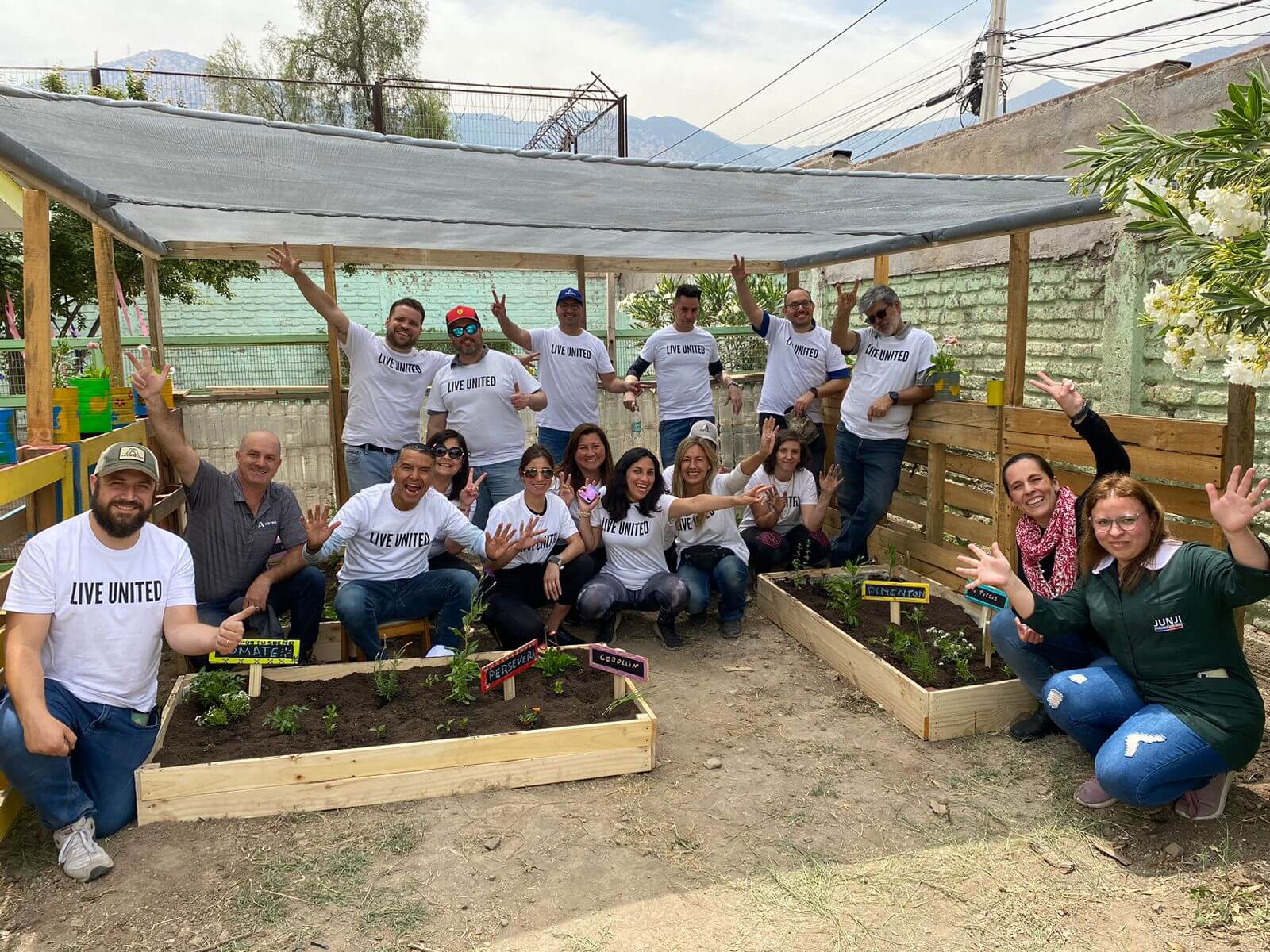 There's something magical that happens when people get out of their daily routines to help others, especially when hard work is involved. It tends to bring out the best in people, as it did for 15 Astec Latin America employees who built a community garden at Rayen Mahui Kindergarden in La Pincoya, near the company's facility in Santiago, Chile.
The work was done as part of a newly formed partnership between Astec Latin America and
United Way Chile
, in support of its mission to improve the quality of life of the nation's most vulnerable people
"Rayen Mahui Kindergarten is located in a town with little resources and serves a diverse community of 120 at-risk children," said Loreto Varela, regional human resource manager for Astec Latin America. "The garden offers a unique green space and educational experience for the students to learn about plants and vegetables. We also hope it improves their quality of life, since the students spend many hours at the school, so their parents can work."
Loreto went on to explain the significance of this partnership.
"This isn't an isolated volunteer activity, but rather the beginning of a series of activities programmed with United Way in support of our commitment to improve our community, and the lives of the children who live in it. We understand how fundamental learning, development and quality of life are for our children, who are the future of Chile and who might someday work for our company," she said.
At Astec, our role as a corporate citizen is important. Through our partnerships with local United Way chapters and by working closely with other nonprofit partners, we're investing in communities and giving back where it matters most.
Rafael Carmona, Controller, Global Aftermarket for Astec, understands the value of investing in students and education because his wife is a kindergarten teacher. Visiting from Chattanooga, Rafael was excited to volunteer alongside his Latin American colleagues.
"It was a great team building experience," he said. "And I was very happy to be a part of a project that will help improve those kids' education. Supporting our communities is not only a personally rewarding and good thing to do, but also the right thing to do."
Connecting to communities is part of our Purpose.
From helping flood victims in Kentucky
to raising funds through our
annual giving campaign
, together we are making a difference.