The Importance of Asphalt Plant Maintenance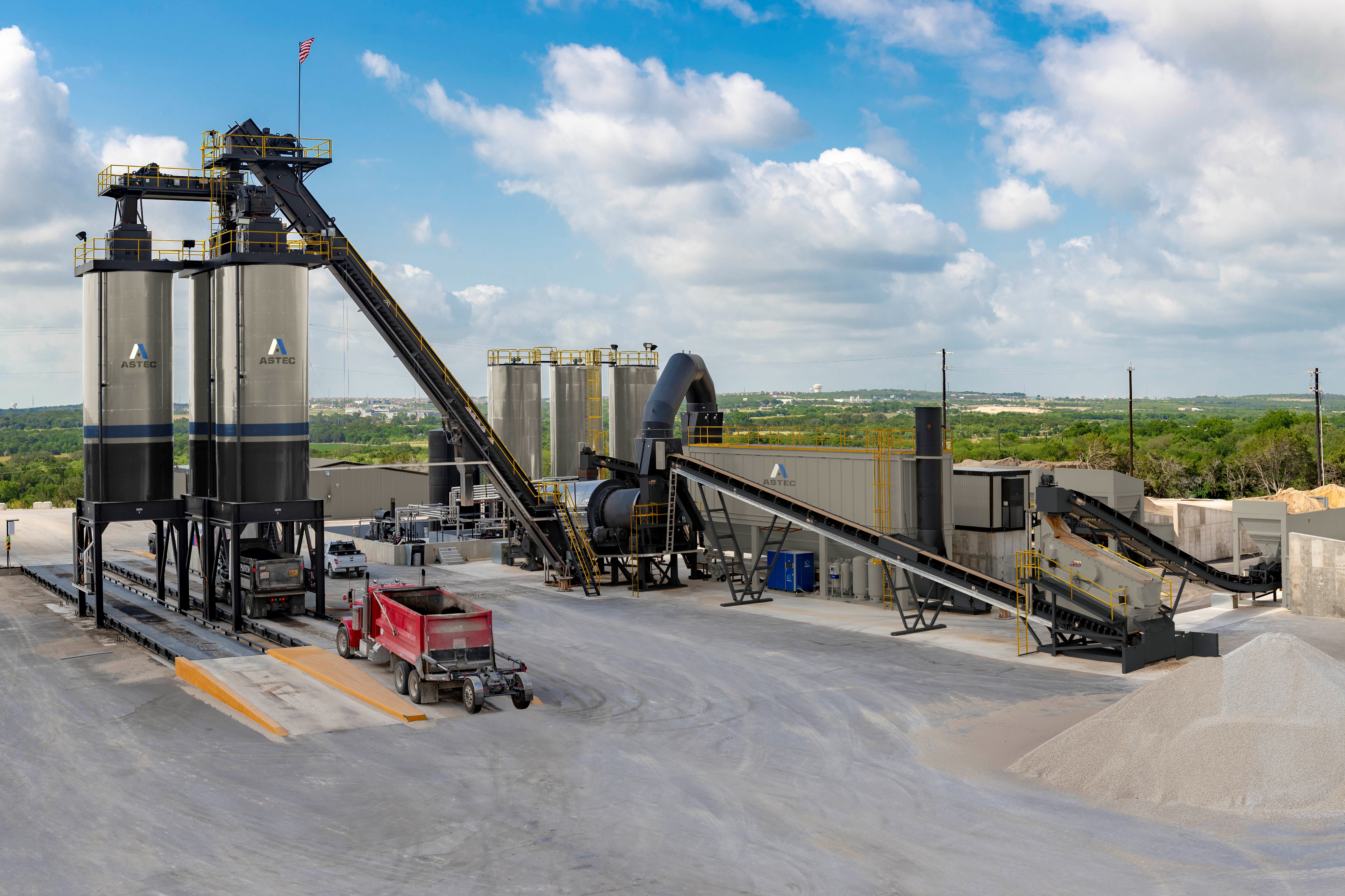 Hot mix asphalt facilities are complex electrical and mechanical systems with thousands of moving parts. Any electrical or mechanical failure can lead to a plant breakdown. That's why proactive and preventive facility maintenance is essential for reliable performance. Well-maintained plants encounter fewer extensive repairs and breakdowns while improving operating costs and boosting customer retention and satisfaction.

In this Q&A, Daniel Francisco, vice president of Service and Construction Service for Astec, shares how routine asphalt plant maintenance can help prevent failure while also ensuring the facility is running at peak performance.

Q. What visible signs should inspectors look for?

Pay close attention to any signs of wear to metal equipment caused by aggregate contact. These contact areas are where the aggregate slides, oscillates, scrubs, or impacts the metal surfaces. Also, look for signs of leaking gearboxes or failed seals on bearings.

Q: What areas or parts of an asphalt plant are hardest to maintain?

In no particular order, the drum, drag/traverses, and silos are the most difficult areas to perform maintenance and is often completed during the winter or planned shutdowns. If maintenance is delayed or overlooked in these areas, expect significant downtime, loss of production, and safety concerns.

Q: Do asphalt plants have standard maintenance milestones like mileage checkpoints for cars?

Like the automobile industry, the OEMs supplying HMA equipment should provide the end user with guidelines and intervals for scheduled maintenance. These intervals are usually tied to hours of operation or tonnage, and the manufacturer will recommend that maintenance be performed at whichever interval comes first.

Q: What maintenance measures seem simple, but don't get enough attention paid to them?

Some people may not consider this to be maintenance, but good housekeeping around the facility is simple and is often overlooked. Good Housekeeping practices enable maintenance personnel to quickly pinpoint potential problem areas and it establishes a safer work environment.

Q: What are some common failures related to substandard maintenance programs?

The most preventable failures at facilities that don't practice routine maintenance are to bearings and gearboxes, which can easily be overcome by establishing a robust maintenance program.

Q: What are some keys to building an offseason maintenance plan?

Create a detailed schedule of the maintenance you plan to perform. Prioritize each of these events and estimate the required manpower, parts, and time needed to complete each task. Document and record the maintenance performed and use that data to analyze and improve your maintenance program.

Q: What tricks of the trade might serve as good advice even for longtime plant operators or managers?

Take a proactive approach to the maintenance needs at your facility. Being proactive minimizes untimely breakdowns and reduces the hectic nature of reactive repairs.

Q: What products, tools, or technology are essential to making the maintenance process the most successful it can be?

Having the proper tooling and replacement parts for your maintenance program can vary from plant to plant. Facility maintenance personnel should recognize these needed items and add them to their tool and parts inventory.

Maintenance is a necessity that you can't afford to overlook, and proper maintenance begins long before a plant breakdown. Leveraging a strong maintenance culture at your facilities will reduce downtime and maximize your profit margins.