Astec Helps Kid Conservationist Clean Up Creek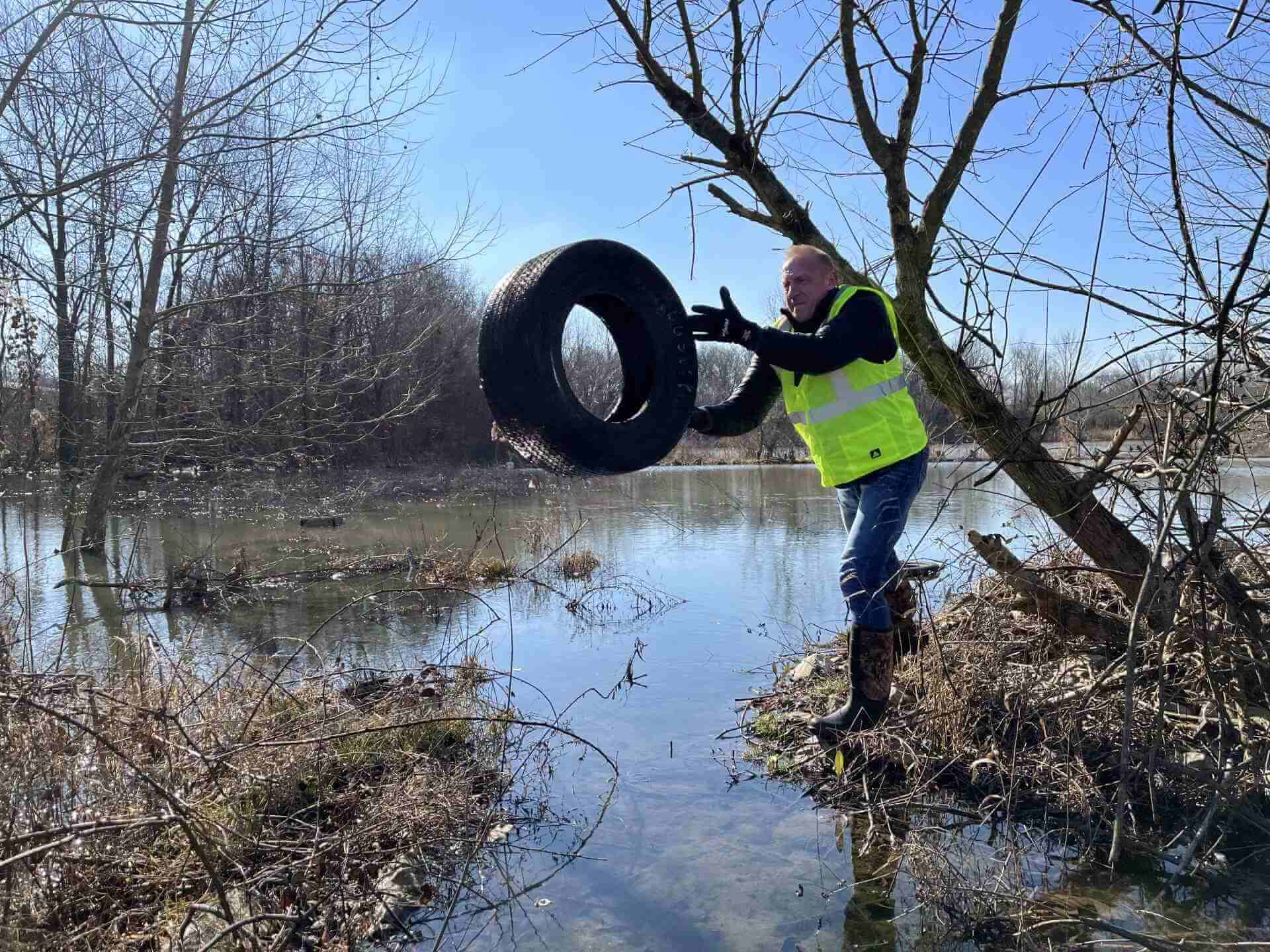 Last week, Astec employees volunteered to help "Conservation Kid" Cash Daniels clean a body of water adjacent to Chattanooga Creek.
At age 13, Cash has already accomplished a lot. He is a TIME Kid of the Year finalist. He co-founded a club called Cleanup Kids that encourages kids from around the world to pick up trash. He's a 3-time Tennessee Wildlife Federation Youth Conservationist of the Year award winner, and he's appeared on the Kelly Clarkson Show and will soon be featured in a documentary.
Cash developed a passion for wildlife when he was three. His love for animals, especially marine animals, inspired him to pick up trash with his family while on walks along the Tennessee River.
Cody Buell, Environmental, Health and Safety Director for Astec, is a family friend and shares Cash's passion for keeping our rivers clean.
"I spend a lot of time on the Tennessee River and its tributaries," Cody said. "When I met Cash and his family, we hit if off because of our love for conservation. His mom reached out to me and asked if I could help organize the volunteer cleanup for the documentary."
Astec employees, local kids from Cleanup Kids, and Cash's family met at the waterway and removed nearly 20 bags of trash, more than a dozen tires, a flatscreen TV and other discarded debris from the shoreline.
This volunteer project was part of a documentary about hometown heroes featuring Cash. As the group picked up trash, Cash talked with the filmmakers about the most littered item in the world – cigarette butts – and explained the devastating effect microplastics have on marine and human life. He also pointed out that most ocean trash originates from rivers, which is why he and his friends dedicate so much time to cleaning them up.
"At Astec, we focus volunteer efforts on ways to positively impact our communities and the environment," Cody said. "I'm glad we had the opportunity to team up with Cash and his friends, and to help him add to the 11,000 pounds of trash he's already removed from the Tennessee River."