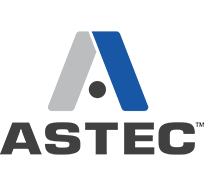 700 West 21st Street,
Yankton,
South Dakota
57078
WHO:
Field Service Technicians, Shop Technicians, Supervisors, Crew Members
WHEN:
Jan. 9 - 11
LOCATION:
Yankton, SD
FEE:
$1,500 per person
CLASS SIZE: 50
REQUIRED:
Complete Electrical/Hydraulic Basics Training through Astec University
About This Event
The three-day jaw and impactor school offers valuable training on the advanced teardown, maintenance and operation of the Pioneer® jaw crusher and horizontal shaft impactor. Attendees will receive classroom instruction for wear components and adjustments, basic lubrication and equipment troubleshooting. Included are engaging hands-on assembly sessions and a factory tour.
Register today: Astec University Enrollment Form
Hotel and course info: 2024 Astec Jaw and Impactor Crushing Service School