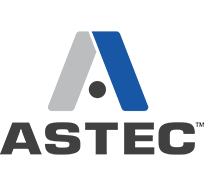 700 West 21st Street,
Yankton,
South Dakota
57078
WHO:
Crew Members, Service Personnel, Supervisors, and Instructors
WHEN:
Dec. 5 - 7
LOCATION:
Yankton, SD
FEE:
$1,500 per person
CLASS SIZE: 50
About This Event
The three-day classroom course will provide a basic understanding of machine application capabilities, operational parameters, and troubleshooting for crushing, screening, and other material handling equipment. Attendees will engage with factory experts and gain the knowledge of proper application to address root causes of mechanical interruptions and problem prevention.
Register today at Astec University.