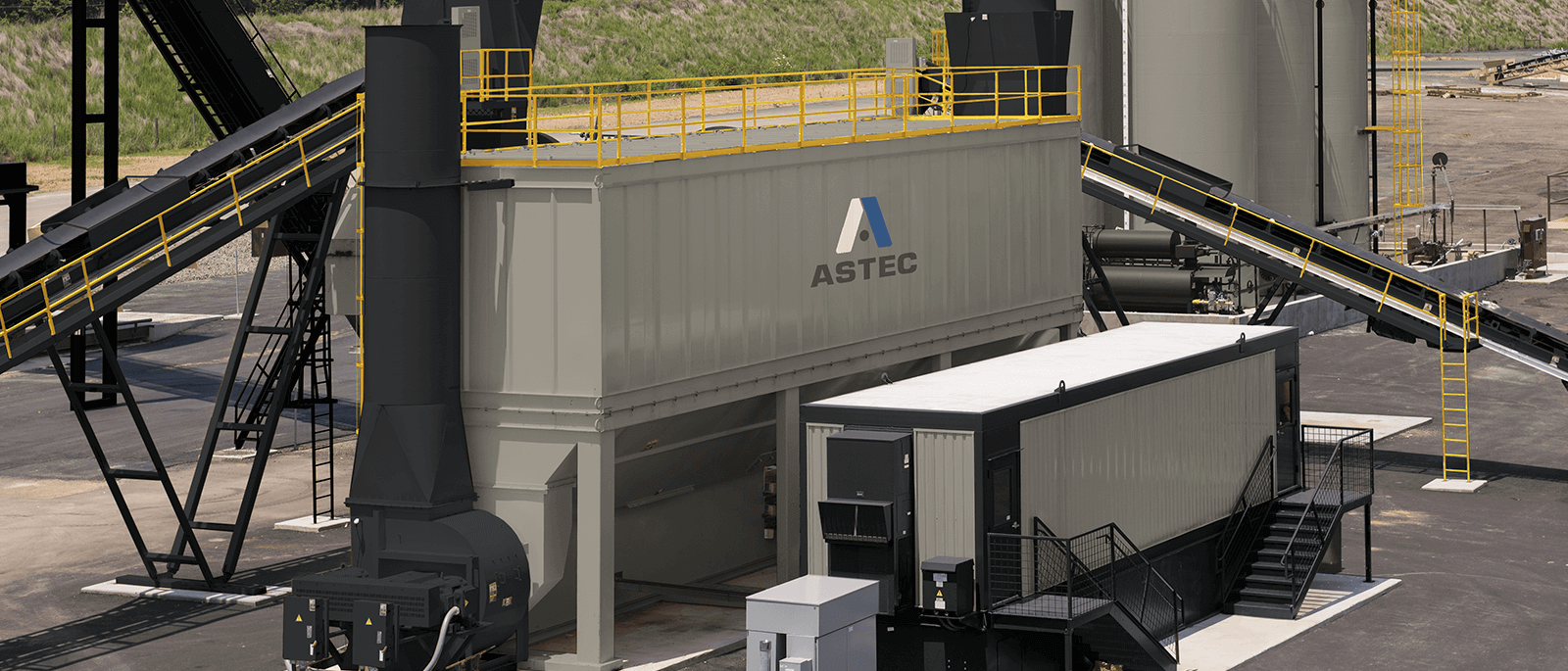 ASTEC baghouses deliver superior performance and efficiency while helping your operation meet the most stringent clean air standards.
Baghouses are required at asphalt mixing plants to meet environmental regulations. They are considered the best available control technology (BACT) for particulate matter. ASTEC baghouses routinely meet the most stringent emissions limits.
In addition, baghouses offer an economic advantage. The dust captured by the baghouse is valuable and can be returned to the mix.