Excelling at work and at the highest level of sport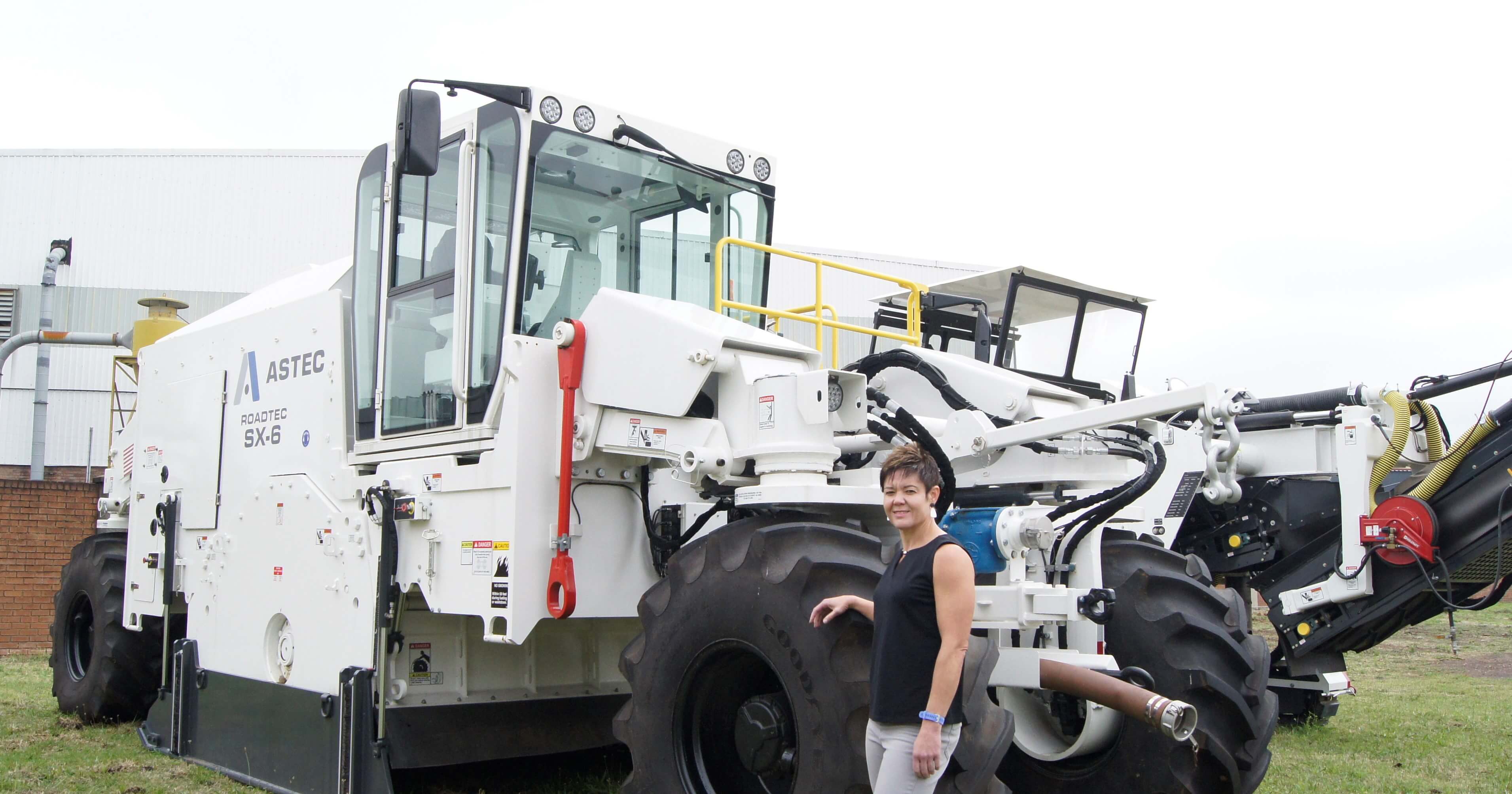 Annelize Moore has been with Astec for nearly 13 years. She started as a financial accountant, transitioned to a sales manager role for aftermarket parts, and is now a Project, Finance and Business Analyst for capital equipment sales for Astec South Africa in Johannesburg.
Her co-worker, Michelle Mountjoy, describes her as dedicated, hard-working, and loyal. "Her broad knowledge and understanding of the business make her an asset to our team, and her kindness and patience make her an awesome colleague to work with," she said.
Annelize has always considered Astec a great place to work, but the company's recent transition to the OneASTEC business model has her excited for the future.
"We're stronger together as one team working toward a common goal," Annelize said. "The move opens up opportunities for career growth, strengthens our commitment to being more inclusive by bringing different cultures together from around the world, and promotes innovation."
Asked to identify which of Astec core values – Safety, Devotion, Integrity, Respect, and Innovation – resonate most strongly with her, she describes how all are equally important but two stand out.
"All of them shape our culture and are crucial to our success, but integrity and devotion appeal to me the most," Annelize said. "To me, acting with integrity means you can be counted on to be honest and trustworthy, which creates stability and a positive reputation for both you and the company. I'm also devoted to being my best at work. I look for ways to improve, always try to give 100%, and want to add value to my team and the company."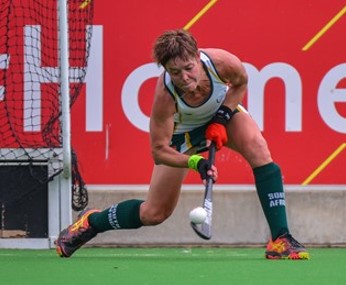 Annelize's devotion to doing her best was learned through athletic competition. In addition to being a full-time employee, she's also a member of South Africa's national masters hockey team.
"Sport has taught me you can always reach higher, there is always room for improvement, and if you are really committed, anything is possible," she said. "Also, to never give up, even when you're tired. It's just part of the process. I apply this on the field, at work, and at home."
Annelize is quick to praise Astec for giving her the flexibility and trust to do her job while competing at the highest level in sport.
"Training at a high level, working full time and being a single mother has its challenges," she says. "But Astec has given me a safe and supportive space to excel in all of them."
For us to continue to grow as a company, it's important we recruit and retain top talent. Drawing on her experience in the sales organizations, Annelize sells why a career at Astec should be considered.
"We are a growing company and a leader in innovation, and with that comes endless opportunities for career advancement and personal development," she says. "As a global supplier of machines for the infrastructure, aggregates and mining industries, there are also opportunities to work in and visit different countries. The move to OneASTEC has opened many doors, and that's exciting."
Whether you're beginning your career journey or are an experienced professional, there's a place for you at Astec. We're looking for creative problem solvers to build the future with us. Connect with us today and build your career at Astec.