5 ways Astec uses simulation to better serve customers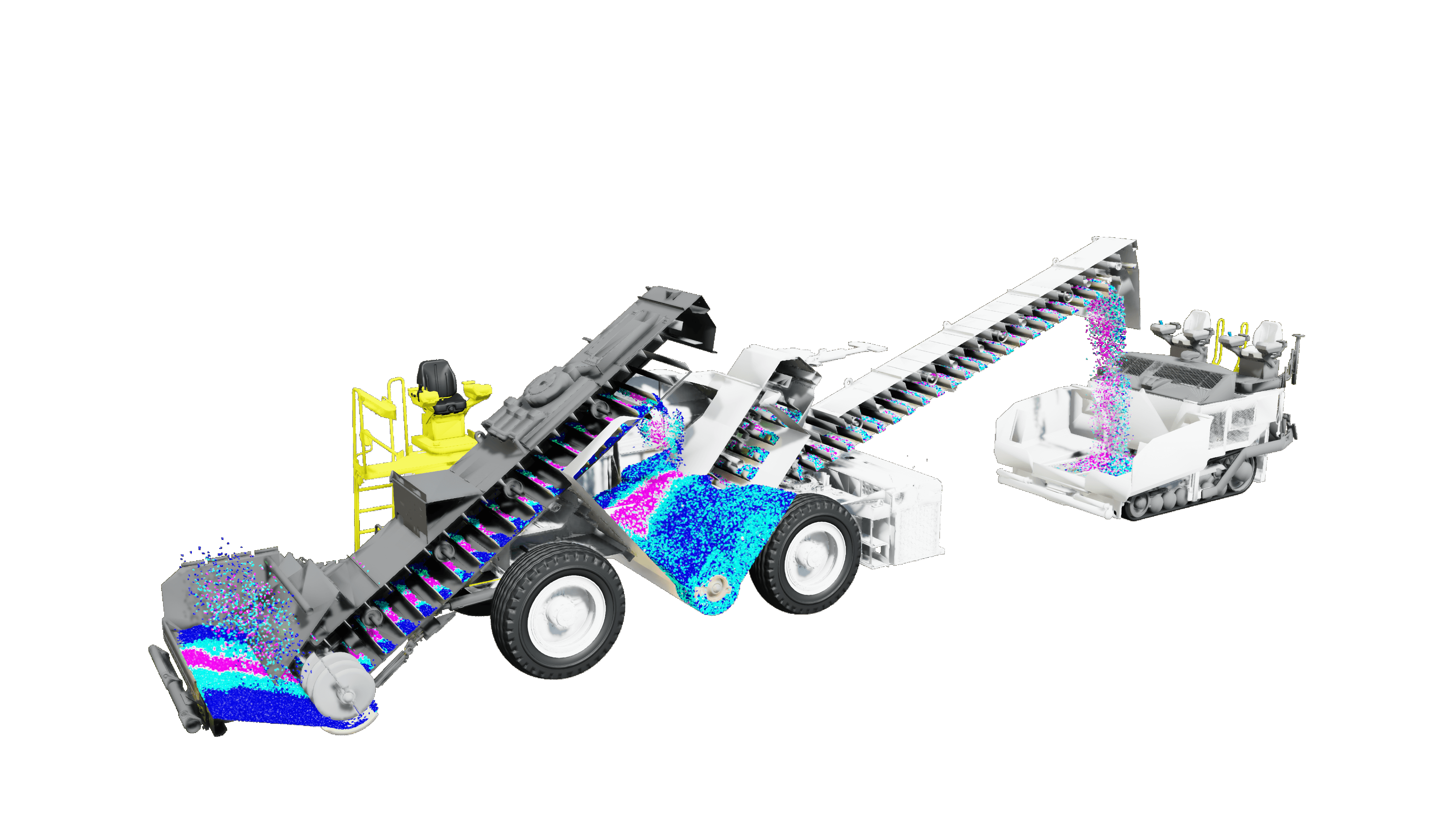 Simulation is an engineering tool for virtually exploring and testing new ideas. By investigating new concepts virtually, engineers can test more ideas faster and at much less cost than physical prototyping.
Astec has been using simulation for decades to solve engineering problems, improve product quality and provide value to our customers.
"Astec's pioneering use of simulation has contributed to our recognition as a technology leader, not just in our industry but more broadly in the simulation space," explained Andrew Hobbs, PhD and Head of Simulation & Modeling for Astec. "Simulation begins with a concept and then a CAD model. With a virtual representation of the concept different simulations are then performed and the results analyzed. Based on the findings, changes to the concept or CAD may be introduced and the process looped through until the design is ready for physical testing."
The process Hobbs describes is used in new product development (NPD), as well as continuous improvement of existing products and customer support.
"We can investigate everything from burner combustion, engine cooling, fans and air filtration using computational fluid dynamics (CFD), rock crushing, mixing, and drying using discrete element method (DEM) and ensure robust structural integrity using finite element analysis (FEA)." Hobbs said.
Here are some of the ways Hobbs and his team use simulation to help Astec bring value to customers:
Improve product quality. Quality at Astec is measured in reliability, safety, and robustness. Simulation is used to eliminate potential issues early in the design cycle.
"In a recent NPD project, we ran numerous unique simulations in the design phase and identified several potential failures," Hobbs said. "By fixing those problems before any steel was cut or welded, we drastically reduced the overall development time as well as reduced the risk of customer downtime and costly rework or warranty repair."
Improve product performance to help customers maximize ROI. From crushing rocks to paving roads, Astec customers expect products that will help them run an efficient and successful business.
Simulation is used across Astec's product line to maximize equipment throughput and improve performance all with an eye on the final product to make sure customers get the best results from Astec equipment.
Improve sustainability. Simulation aids sustainability in a number of ways. Thermal efficiency in Astec's mixing equipment means less fuel consumed and lower emissions. Greater Reclaimed Asphalt Pavement (RAP) capacity in the company's asphalt plants allows for more recycled materials, saving resources and reducing the environmental impact of road construction.
"To increase RAP usage in a sustainable manner requires thermally efficient mixing equipment," Hobbs said. "Simulation can help improve equipment design if models can capture the physics relevant to RAP heating at industrial scale. Astec has developed novel modeling methods to improve RAP heating and mixing in our equipment."
Provides greater insight and understanding. The data from simulation gives a unique window inside equipment. Things that are usually impossible to observe in actual equipment can be "seen" in a new way. This technological advantage gives us a better understanding for how our equipment operates.
"Astec is on the cutting edge of leveraging technologies like AR and VR to gain greater understanding of our equipment function," Hobbs said. "This is great tool for communicating the benefits of Astec technology to customers."
Accelerates innovation. Simulation lets us investigate more ideas at a much faster pace than physical prototyping. Instead of a handful of designs, we can simulate hundreds of different variations to find the optimum.
"Working on a computer to analyze hundreds of designs allows us to move more quickly to eliminate bad ideas," said Hobbs. "We like to say, 'fail early and fail often until you land on a product that works.'"