Astec's Jesse Cochran Is Building His Career and a Winning Team Culture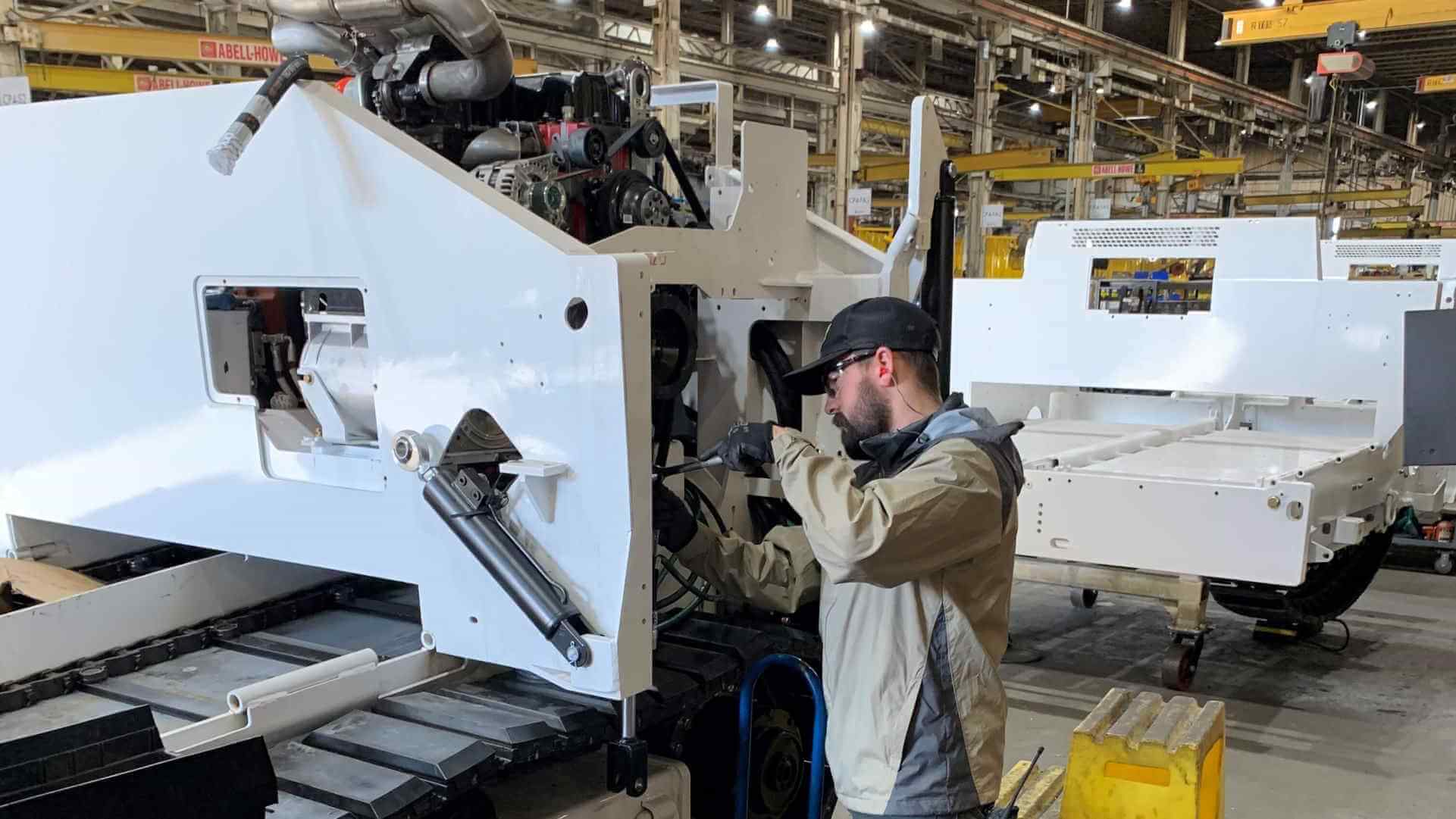 Whether you're a new hire or seasoned professional, the path you take on your career journey—the jobs, experiences and professional development opportunities that create a career—should be supported and outlined by your employer.
At Astec, Career Journeys are transparent across sites and professions so employees can pursue career goals and positions that interest them.
Grow your career at Astec
Jesse Cochran began his career just over a year ago as an assembly mechanic before transitioning to a quality control position. Recently, he was promoted to production supervisor for Astec's Carlson line of commercial pavers. Jesse's work ethic, knowledge, and willingness to learn, as well as teach others, caught management's attention.
"Astec has a great foundation to help people grow in their careers and look for opportunities," Jesse said. "Our leadership plays an important role in this. They identify what people are good at and help them navigate into positions where they will succeed."
An eye toward winning
While Jesse says he still has a lot to learn as a leader, he likens himself to a coach trying to get the best out of his team.
"Everyone on my team brings great experience to work every day," he said. "I want to create a culture of winning where team members show their capabilities and feel empowered to think creatively to come up with better solutions. My goal for us isn't to give our best until we do a job right one time, but to give our best effort so we do it better every time."
Safety tops the list
At Astec, safety is a top priority and one of the company's core values.
"We're a 24-member team and we all have friends and family to go home to," Jesse said. "My number one priority is to make sure we're all held accountable to each other and create a safe work environment."
Devotion is another one of Astec's core values that stands out to him, and he commended his entire team for theirs.
"Each member of my team does a great job making sure the person next to them has what they need to succeed," he said. "They're intentional in what they do and give their best every day to ensure the future of Astec is great."
Join the team
When it comes to working at Astec, the team environment is what Jesse enjoys most. "We've created a great culture where people are put in positions to succeed," he said. "I'm proud of what we're doing together, the machines we're building, and know I made the right decision to work here."
Wherever you are in your career journey, there's a place for you at Astec. We're looking for creative problem solvers to build the future with us. Connect with us today and build your career at Astec.