COME SEE US AT THE LARGEST CONSTRUCTION SHOW
IN NORTH AMERICA
The largest construction show in North America is taking over Las Vegas March 14-18 and Astec will be there to connect with you. As a manufacturer of more than 100 machines for asphalt roadbuilding, aggregate processing, and concrete production, Astec's portfolio of Rock to RoadTM products is second to none. Come see our latest equipment. Learn how Astec Digital can transform your business. And connect with experts in your field committed to helping you succeed. We can't wait to see you.
USE DISCOUNT CODE AST2823C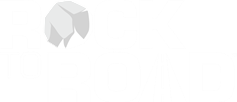 The site navigation utilizes arrow, enter, escape, and space bar key commands. Left and right arrows move across top level links and expand / close menus in sub levels. Up and Down arrows will open main level menus and toggle through sub tier links. Enter and space open menus and escape closes them as well. Tab will move on to the next part of the site rather than go through menu items.
Having trouble finding what you're looking for?

Search Now
Find your local dealer or representative

Where To Buy
Having trouble finding what you're looking for?

Search Now
Find your local dealer or representative

Where To Buy